What could be more symbolic for a couple than an engagement ring? It's all about finding the perfect piece of jewelry to celebrate your love. Messika shares its golden rules for choosing the diamond engagement ring that suits you best.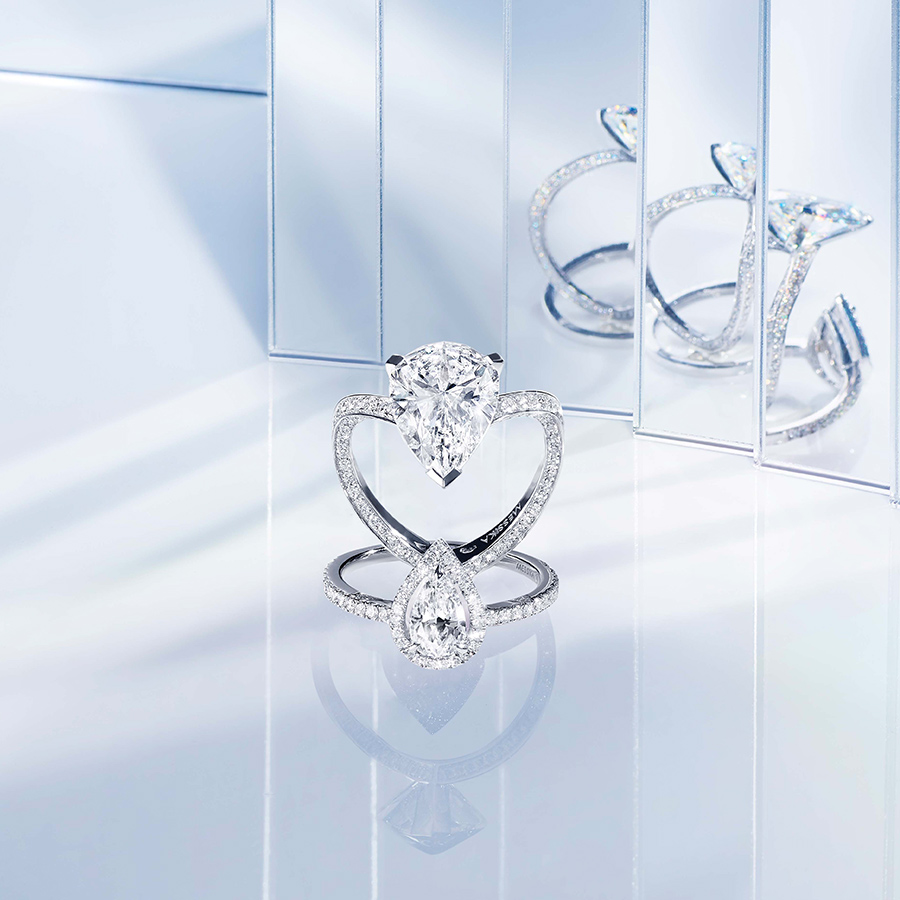 There are no wrong choices
First of all, rest assured: when it comes to engagement rings, you can't go wrong! Remember that this diamond ring is above all a gesture of love, so make this choice from the heart, that's all that matters. Listen to your needs and desires first! Marriage is a moment of happiness: the engagement ring of your dreams is above all the ring that meets as many of your criteria as possible, and the ring that you instinctively prefer!
Find out more
Before investing in a diamond engagement ring, it's best to know a little about the subject. Don't hesitate to visit the boutique and ask any questions you may have before choosing a model: our experts will be delighted to let you try on the creations and answer any questions you may have. Messika offers a range of diamond engagement rings, from the most classic to the most original, in all stone cuts, from cushion to pear-shaped and oval. It's up to you to decide which gold colour suits your style, which setting is right for you and which diamond shape you like best!