Yellow gold, white gold or pink gold: find the ideal gold colour
Messika will help you find the right gold to enhance your diamond engagement ring. Discover the three types of gold and their characteristics.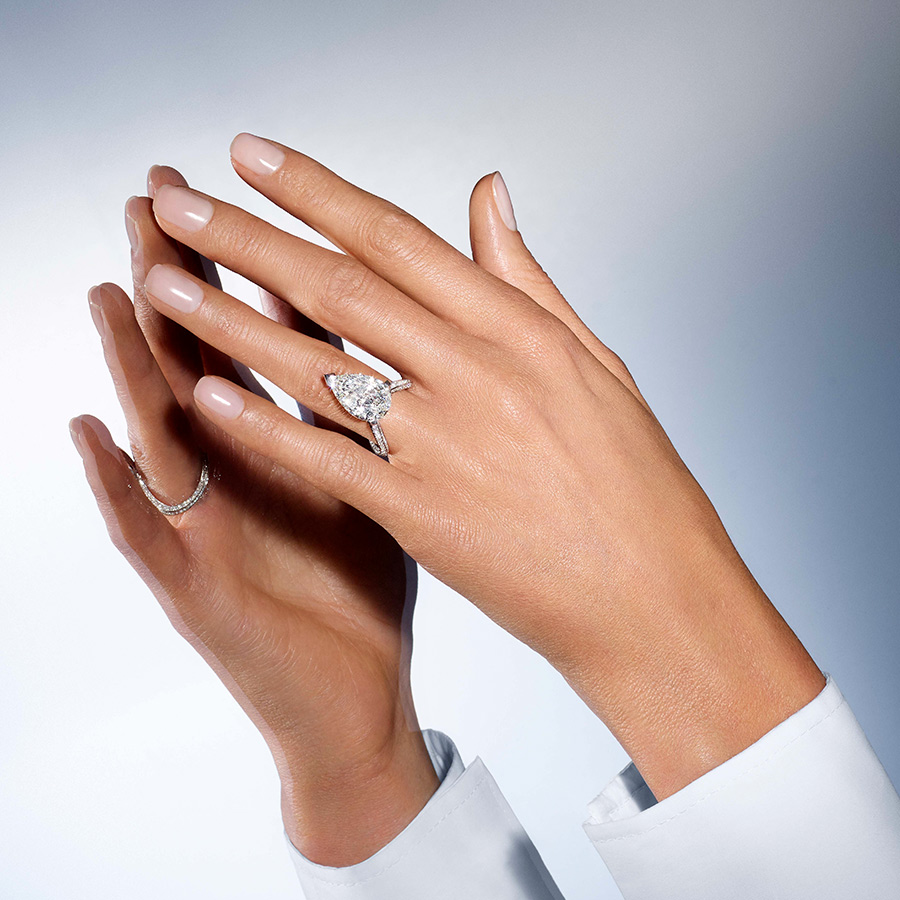 Which gold for your engagement ring?
Yellow gold, pink gold and white gold... How do you decide? When it comes to choosing your or your loved one's dream wedding ring, it's important to know what colour of gold they prefer. Here's our advice to help you make the right decision.
WHITE GOLD ENGAGEMENT RING, THE MODERN DAY FAVOURITE
White gold is undoubtedly the most coveted gold when it comes to buying a gold engagement ring. It's the most popular gold colour. A white gold diamond engagement ring is therefore the safest choice if you're on the fence about buying a wedding ring: this colour goes with every style and personality. The diamond blends with the white gold to create a sleek, modern and delicate result. White gold is ideal if your fiancé or fiancée likes simplicity and wants a minimalist diamond engagement ring.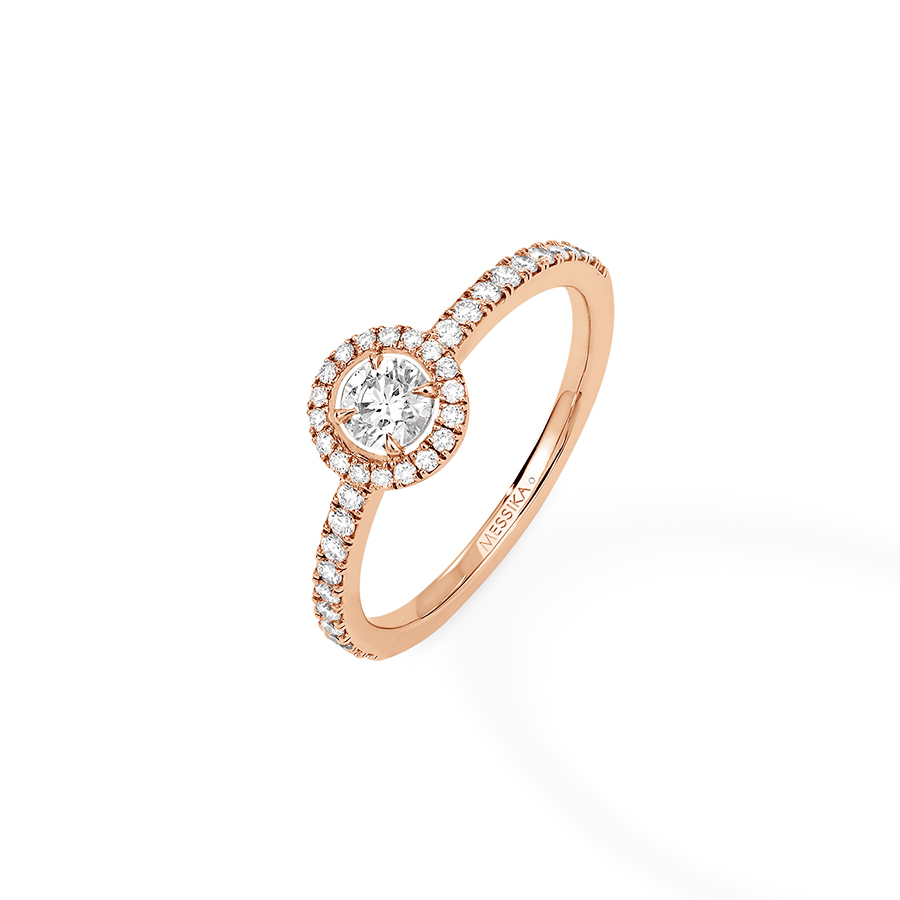 PINK GOLD ENGAGEMENT RING, ELEGANT AND TRENDY
Pink gold, the choice for fashionable fiancés! Increasingly popular, this modern colour adds light while remaining as solid as yellow or white gold. Pink gold diamond rings are one of the latest trends. It's a glamorous colour with warm tones, for those looking for a graceful engagement ring with a sophisticated design that's more in tune with the times. Combine women's diamond rings in pink gold with luxury jewelry in other gold colours for the ultimate in sophistication.
YELLOW GOLD ENGAGEMENT RING, A REFINED CLASSIC
It's the most traditional gold colour for engagement rings. Yellow gold is still appreciated today for its ability to warm skin tones and illuminate diamond wedding rings, this radiant gold is the most exclusive of the three. Do you want to stand out from the crowd? Choose a yellow gold diamond ring! It's less common, with vintage accents that make the surrounding diamond shine. This gold is perfect for a refined, feminine engagement ring. To be on the safe side, check to see if your other half wears yellow gold on a daily basis.