Born to be Wild Collection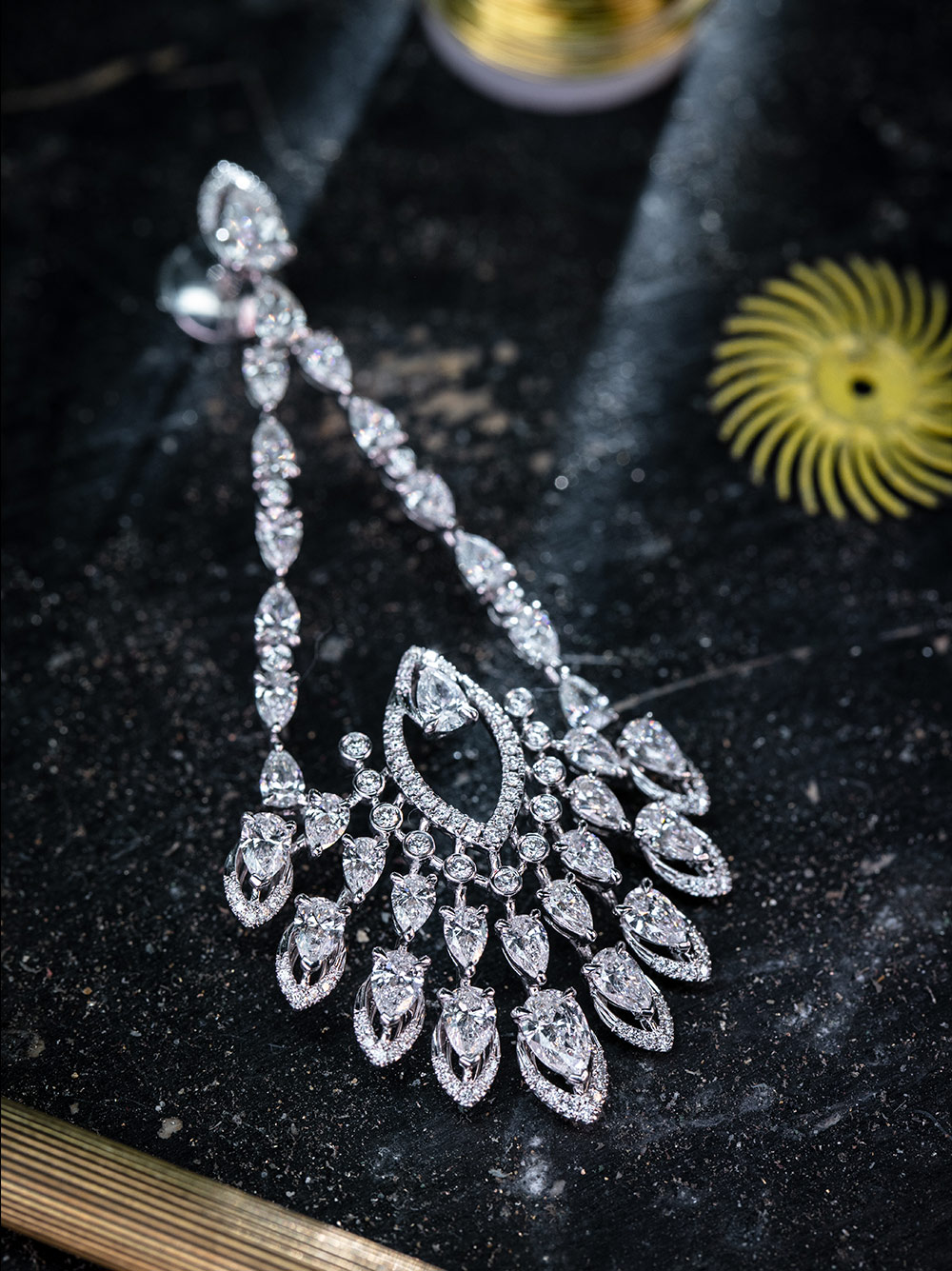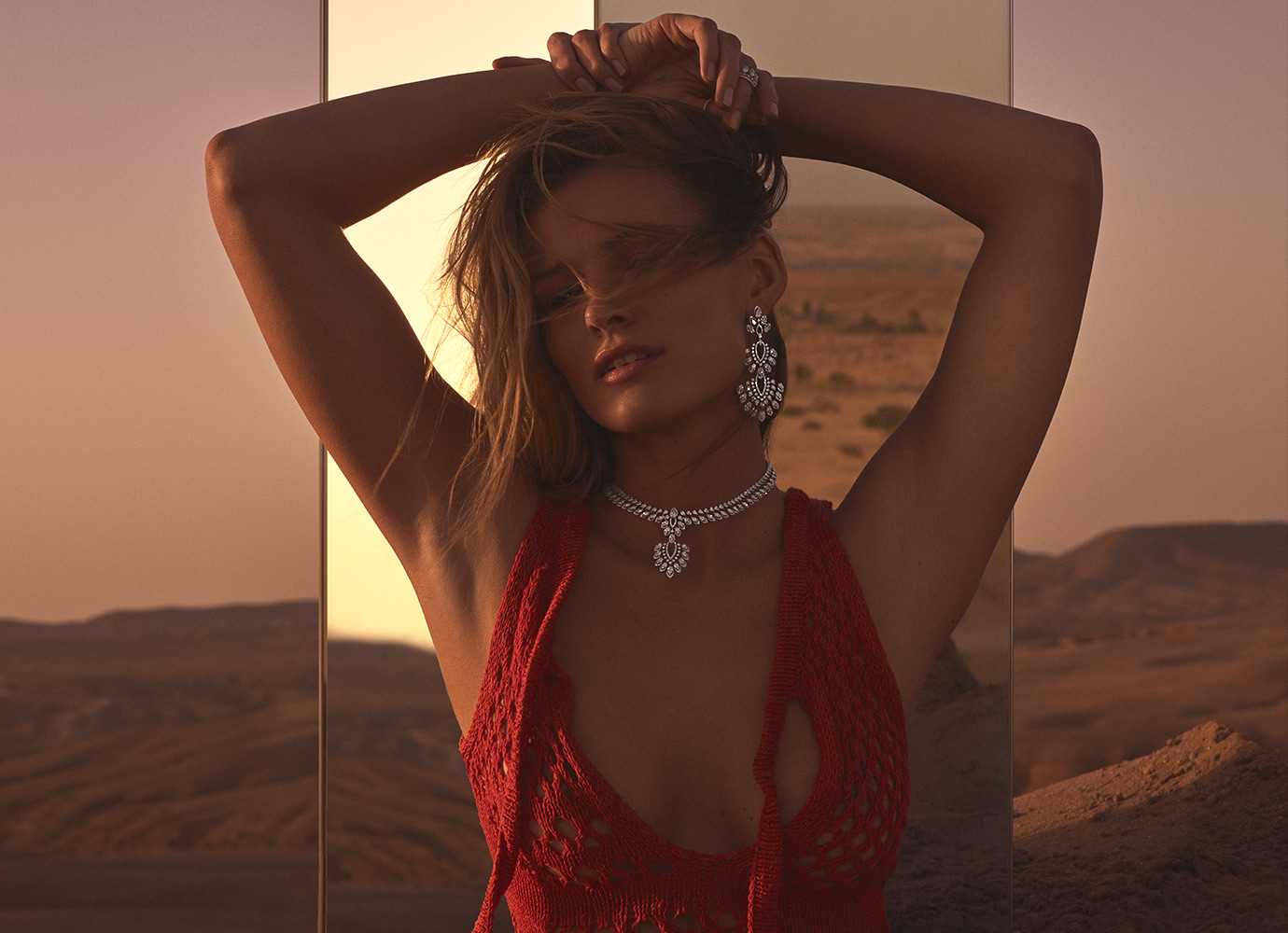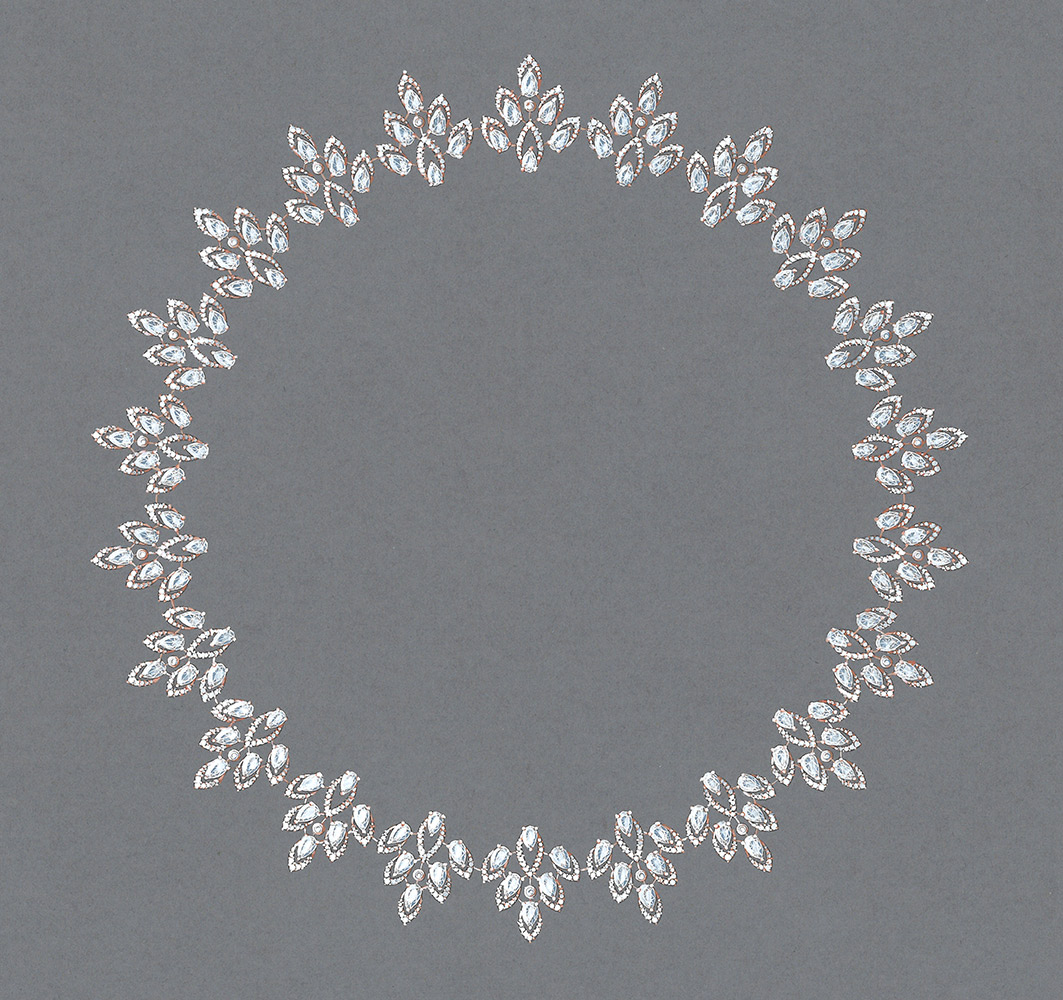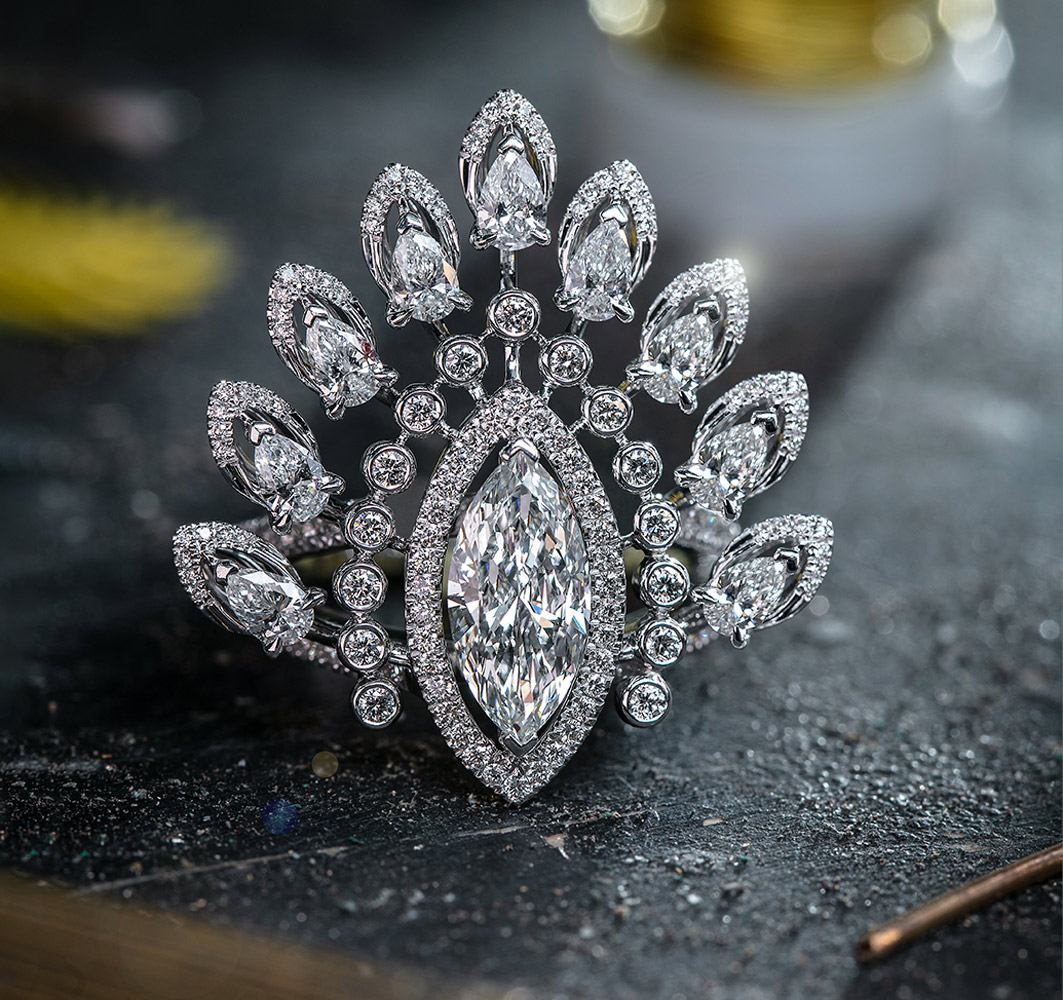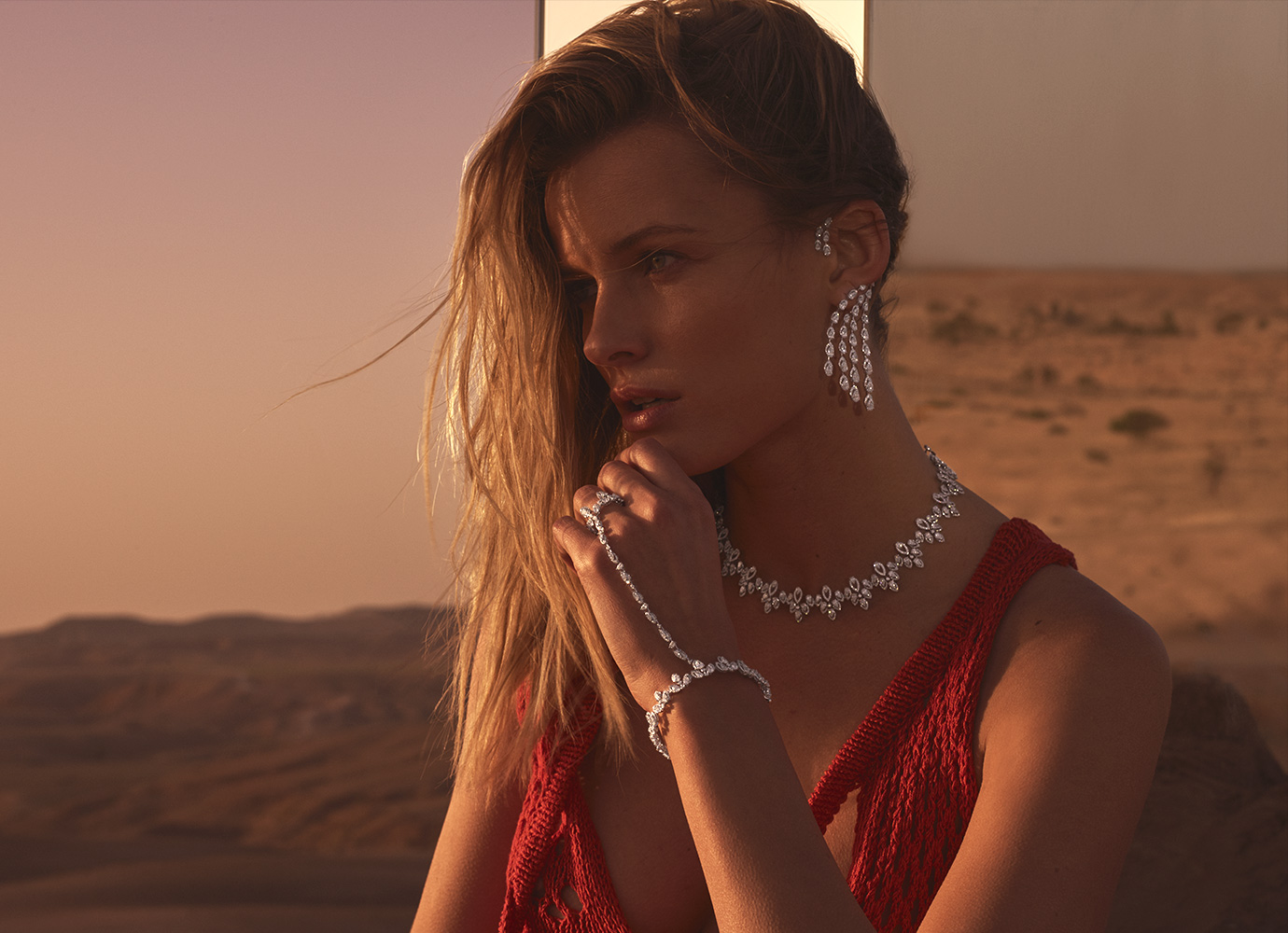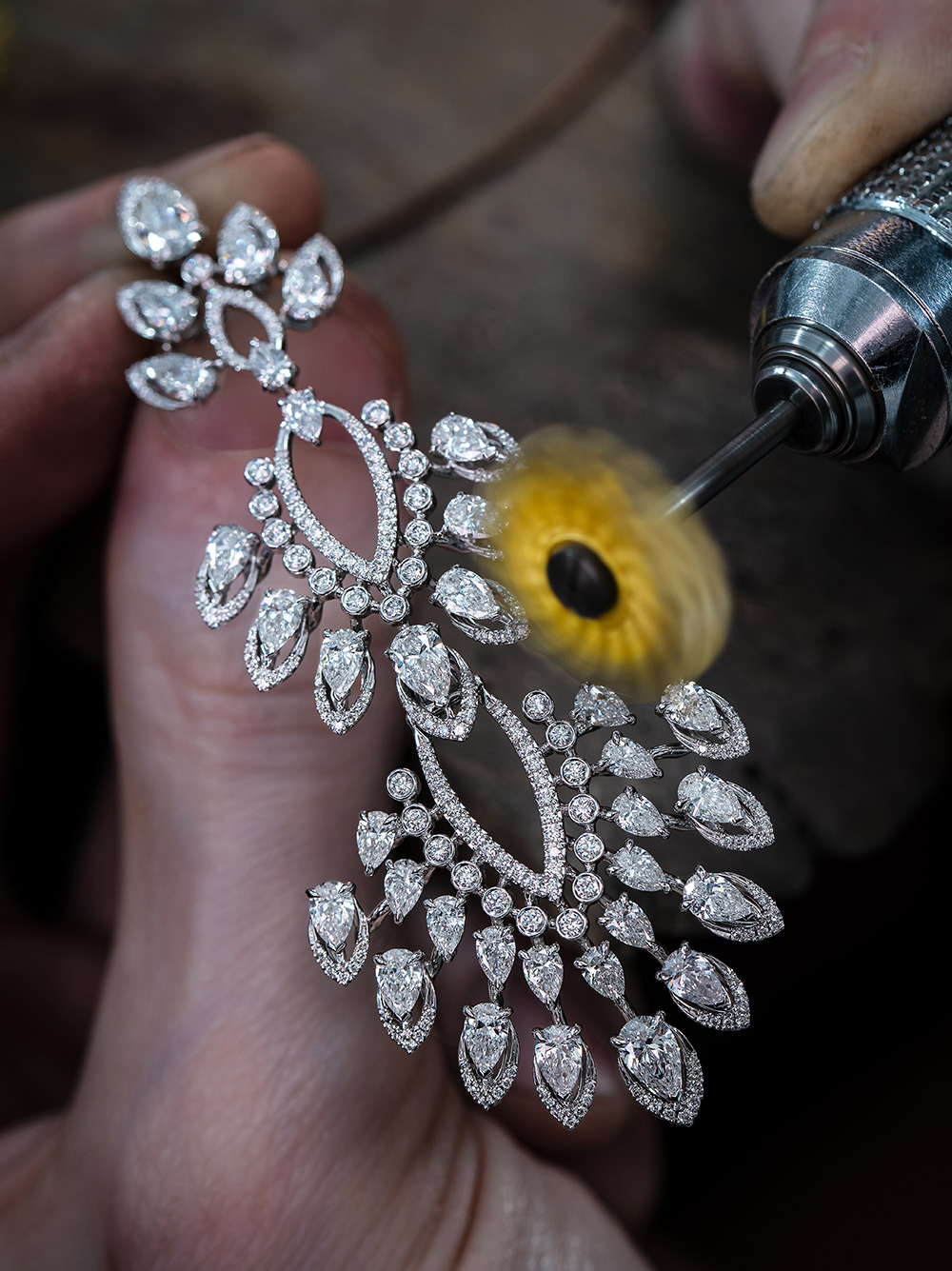 DESERT BLOOM HIGH JEWELRY COLLECTION
Desert Bloom, a set that serves as a protective shield. A sturdy and ceremonial luxury jewelry piece that boasts an abundance of diamonds, counterbalanced by the airy attitude of each individual piece. These supple diamond jewelry pieces follow the female form, adapting to her style.
INSPIRATION
Each pear-cut diamond is delicately accentuated by a feather setting. This unique technique developed by the Messika Maison's Jewelry and High Jewelry master jewellers gives the piece volume as the central stone is set one level above the surrounding entourage. A High Jewelry diamond collection that attracts with its elegant simplicity, defining the precious allure of all modern-day warriors.
High
Jewelry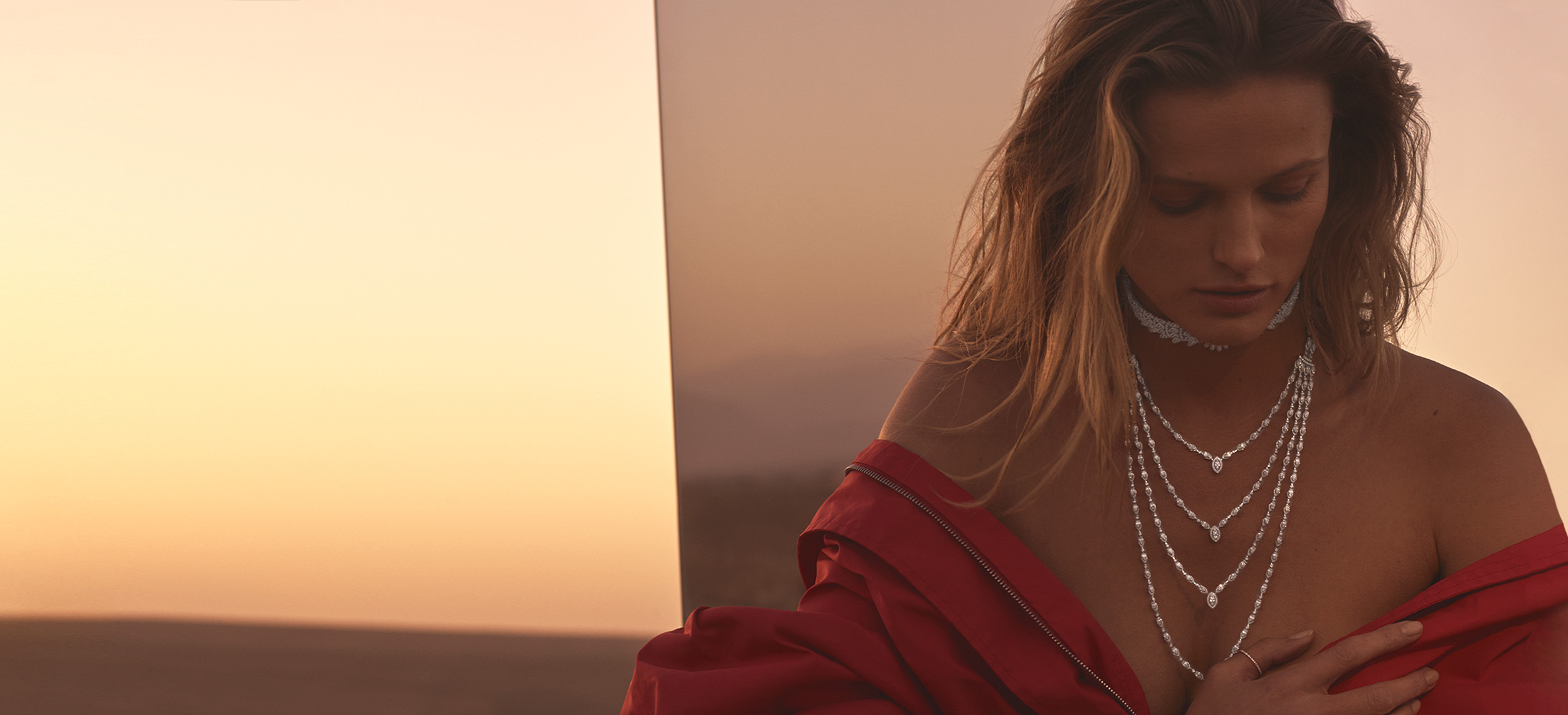 High
Jewelry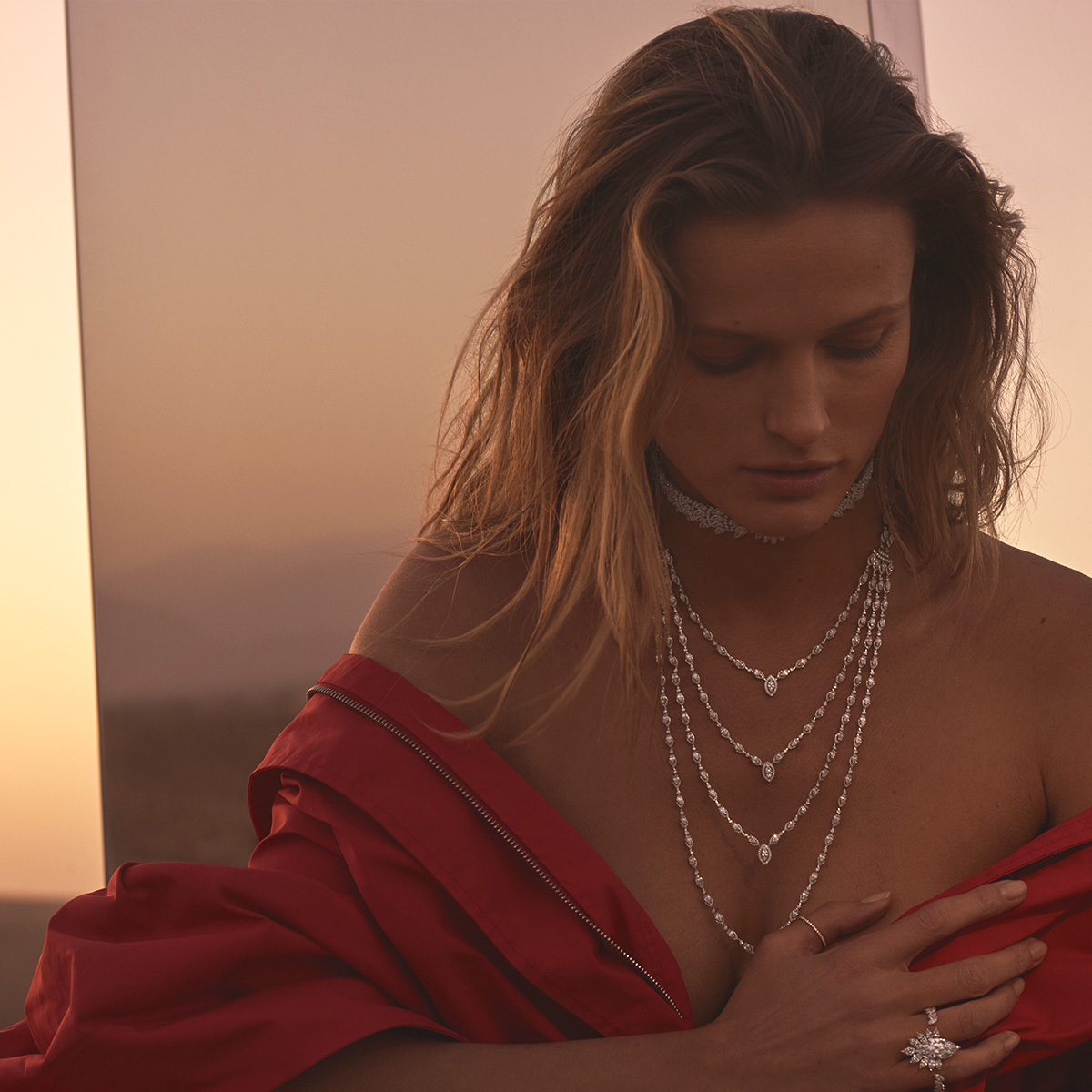 High
Jewelry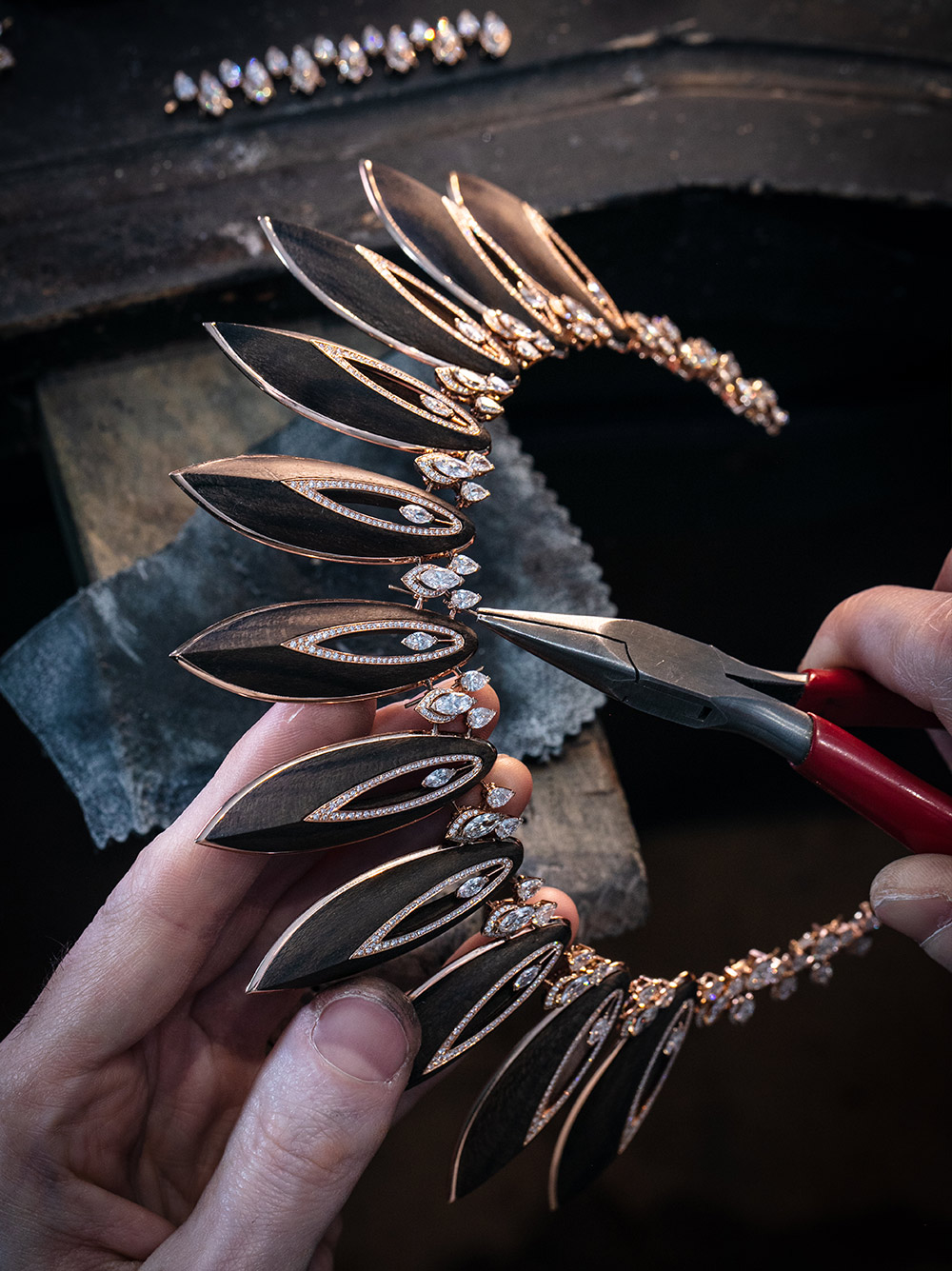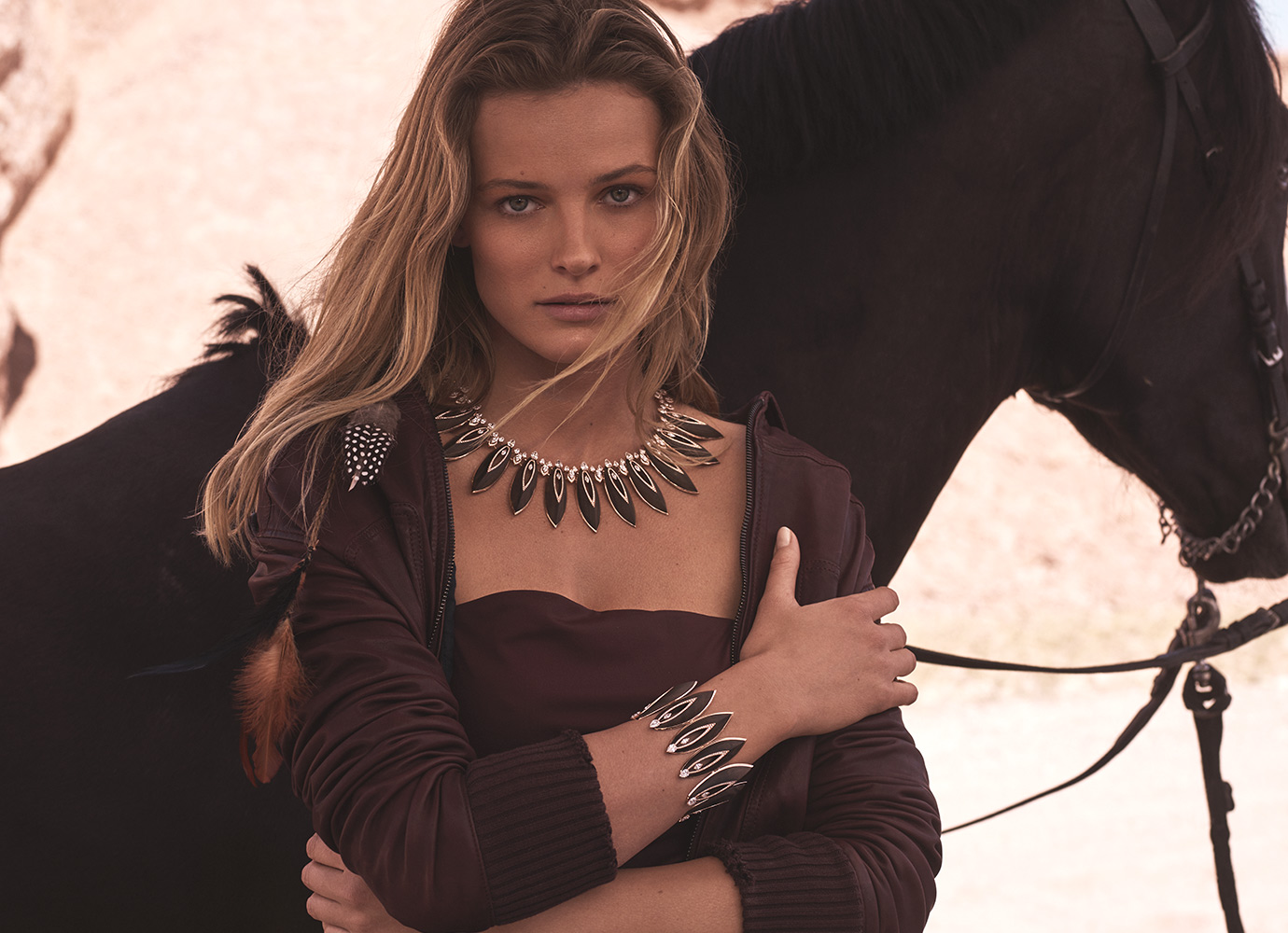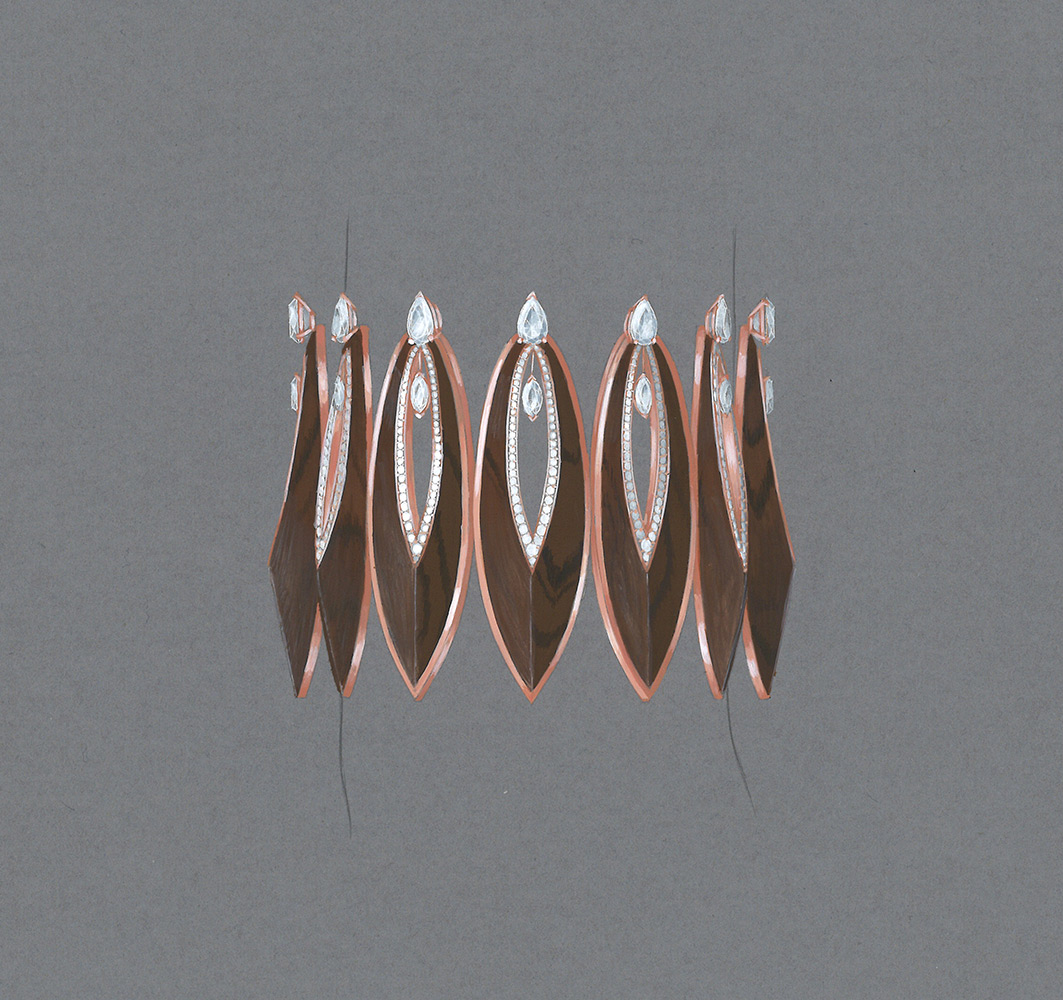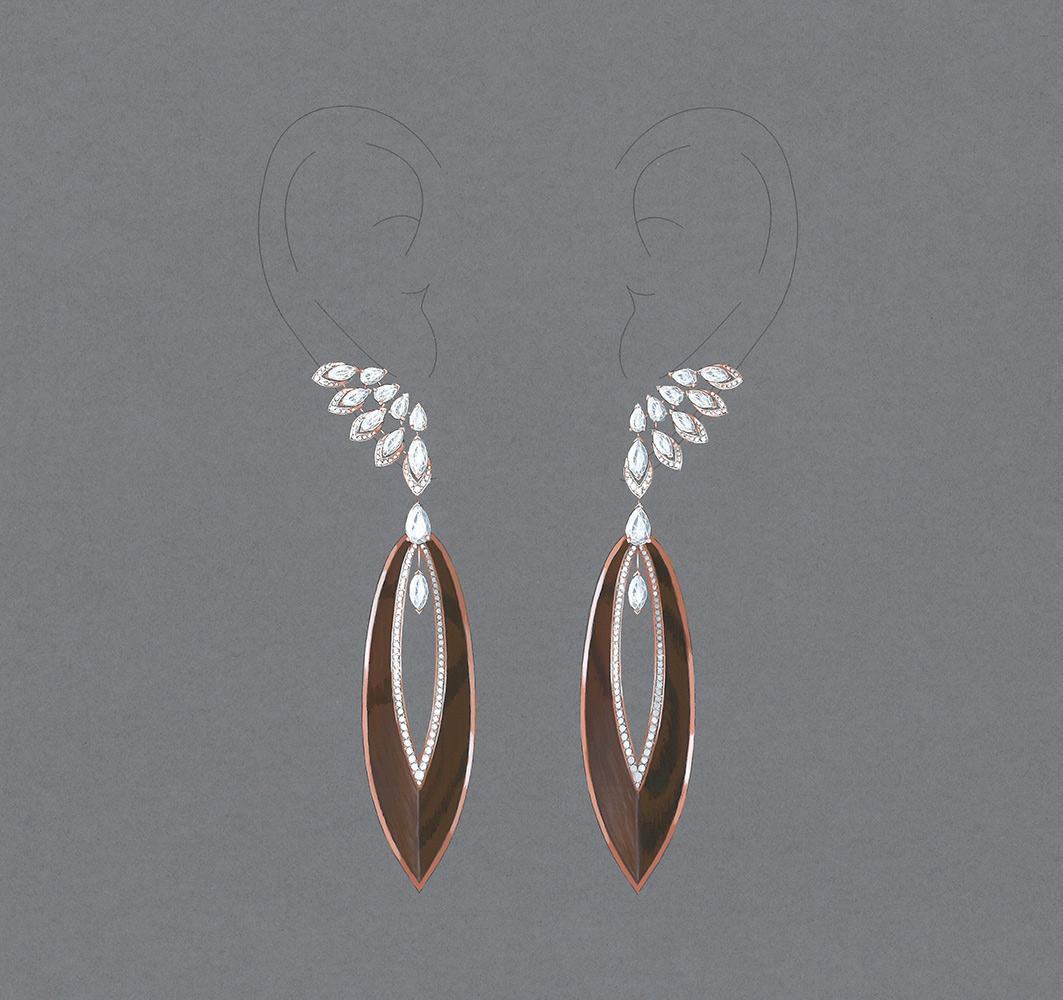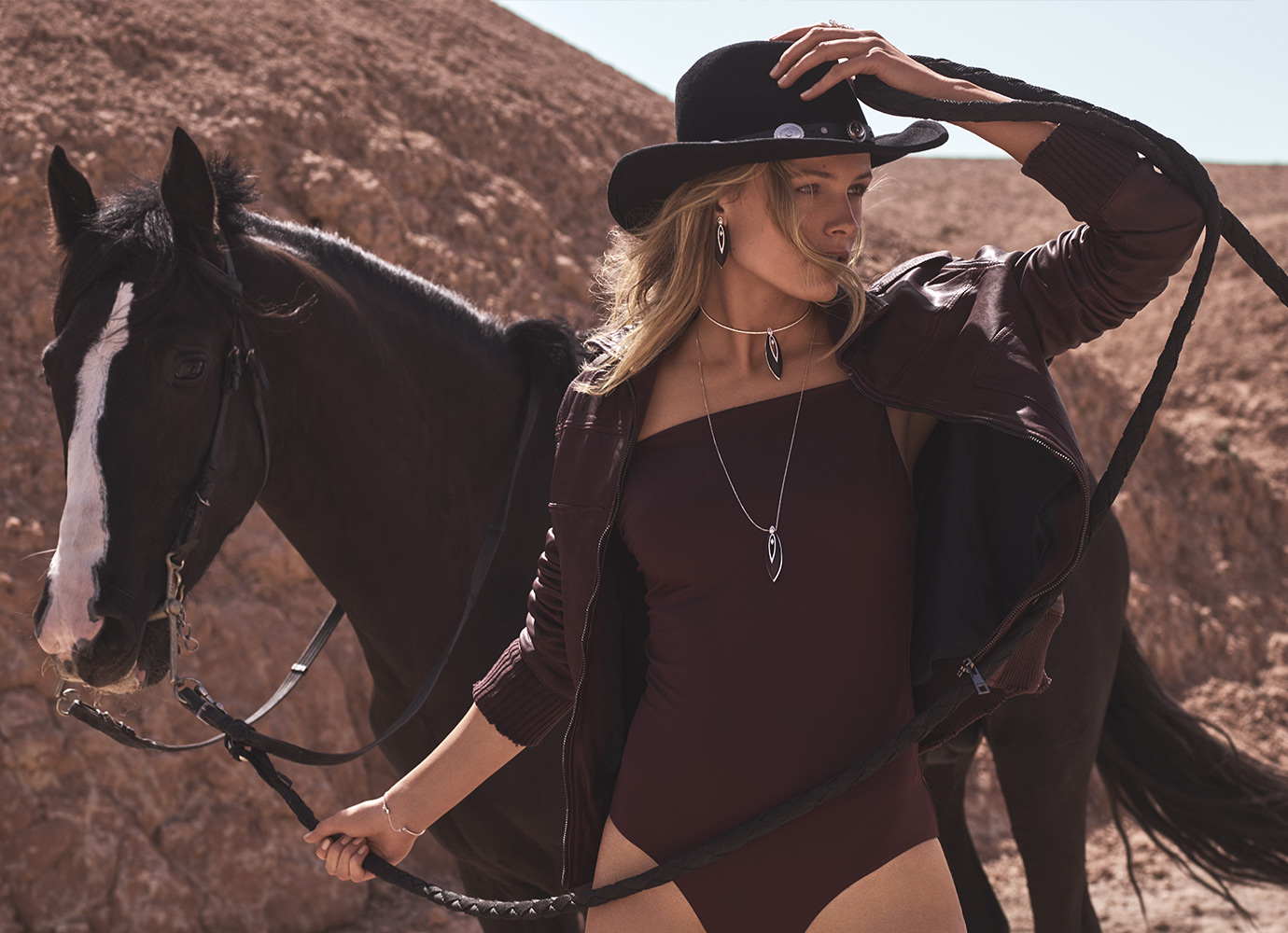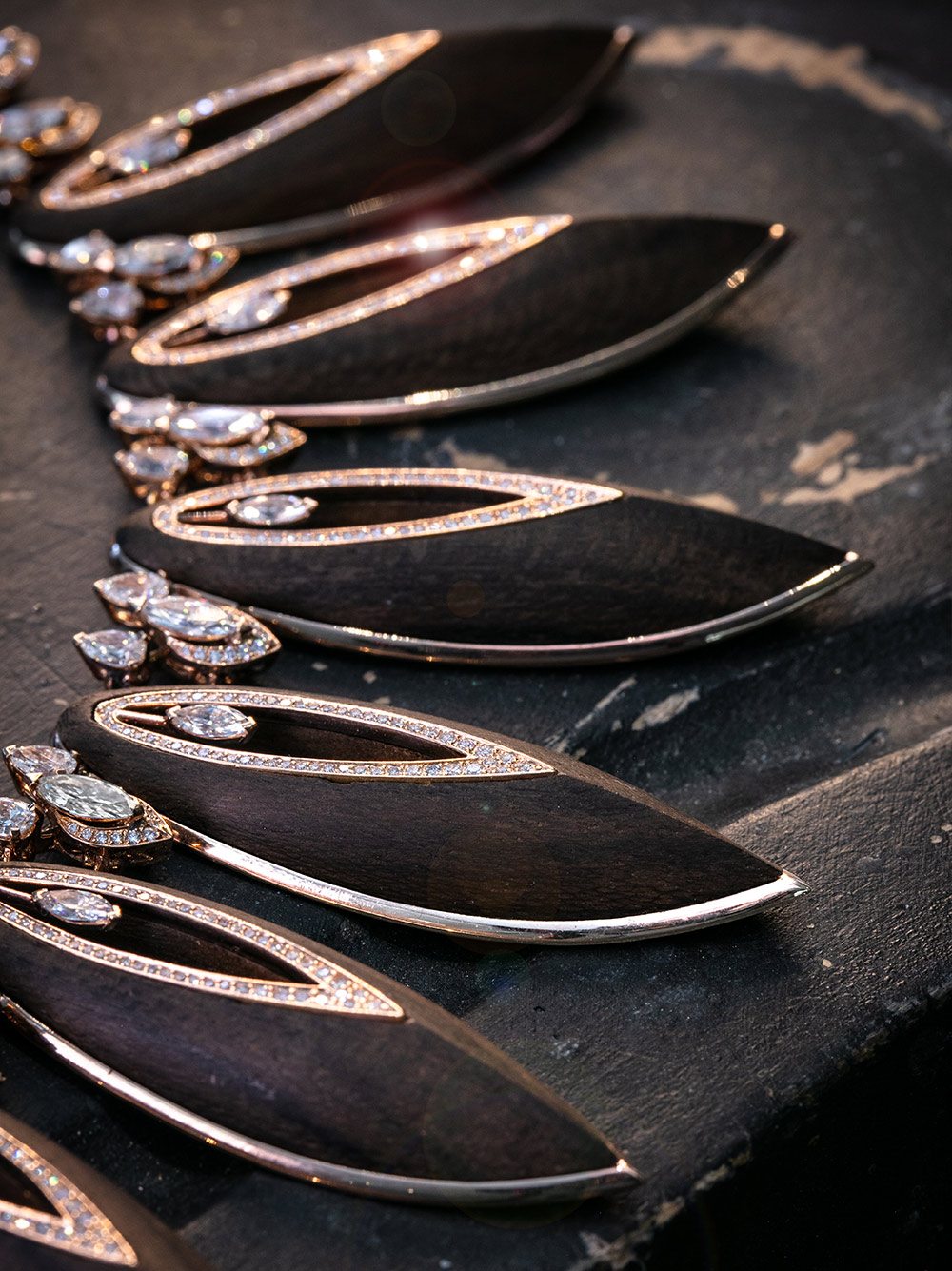 BLACK HAWK HIGH JEWELRY COLLECTION
Valérie Messika dares to dream, pushing the boundaries of traditional High Jewelry. Playing on the theme of nature in the Wild West, she brings together wood, diamonds and gold for the very first time. Ziricote, a unique Central American wood known for its rich designs, is combined with a delicate pink gold entourage, giving these High Jewelry diamond pieces a new and unique dimension.
INSPIRATION
The motifs found in the Black Hawk Diamond High Jewelry set are reminiscent of the eagle feathers that adorn traditional Native American headdresses. Each feather symbolises an act of bravery: their number, position and colour each carry a particular meaning. In a juxtaposed symphony set side by side, the wooden, diamond and gold petals found on this diamond jewelry piece create a unique High Jewelry set.
High
Jewelry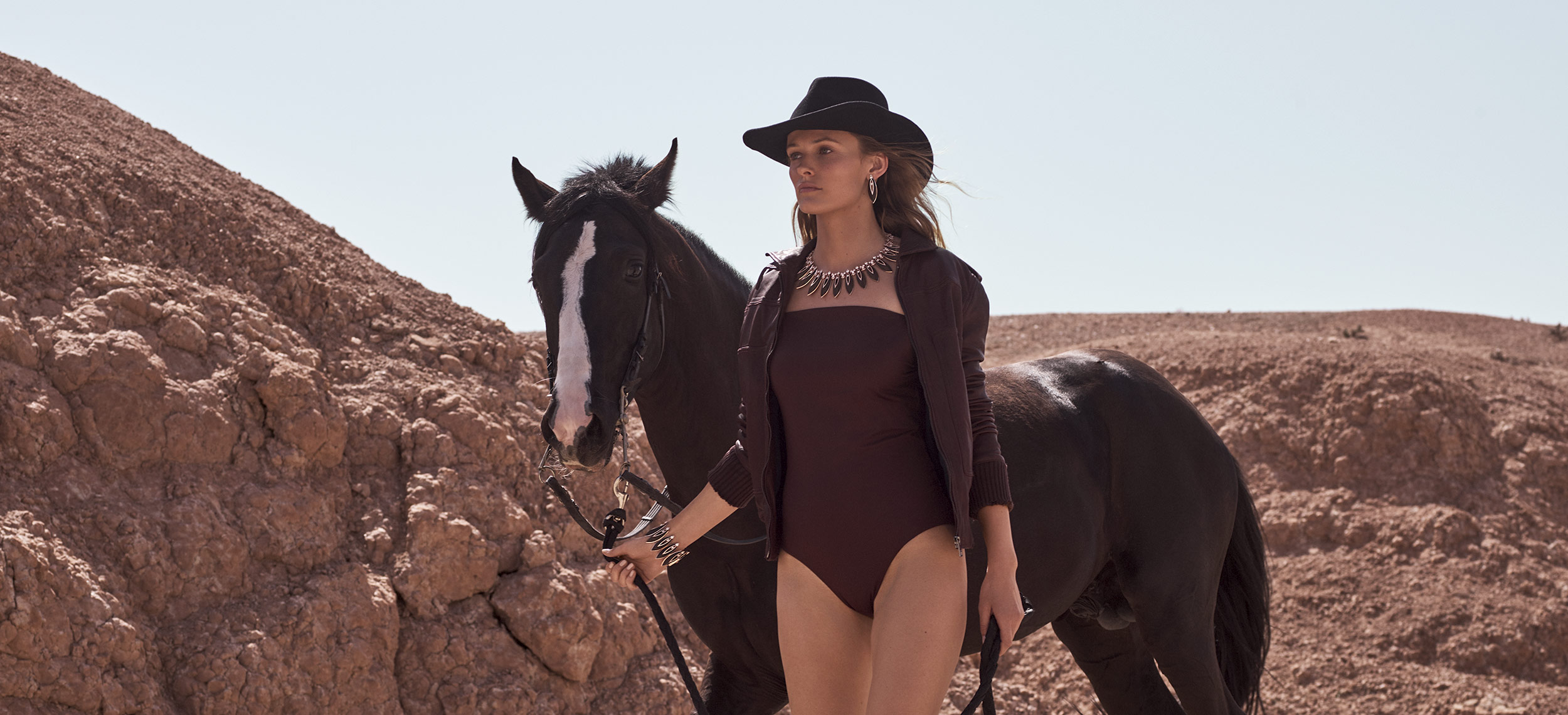 High
Jewelry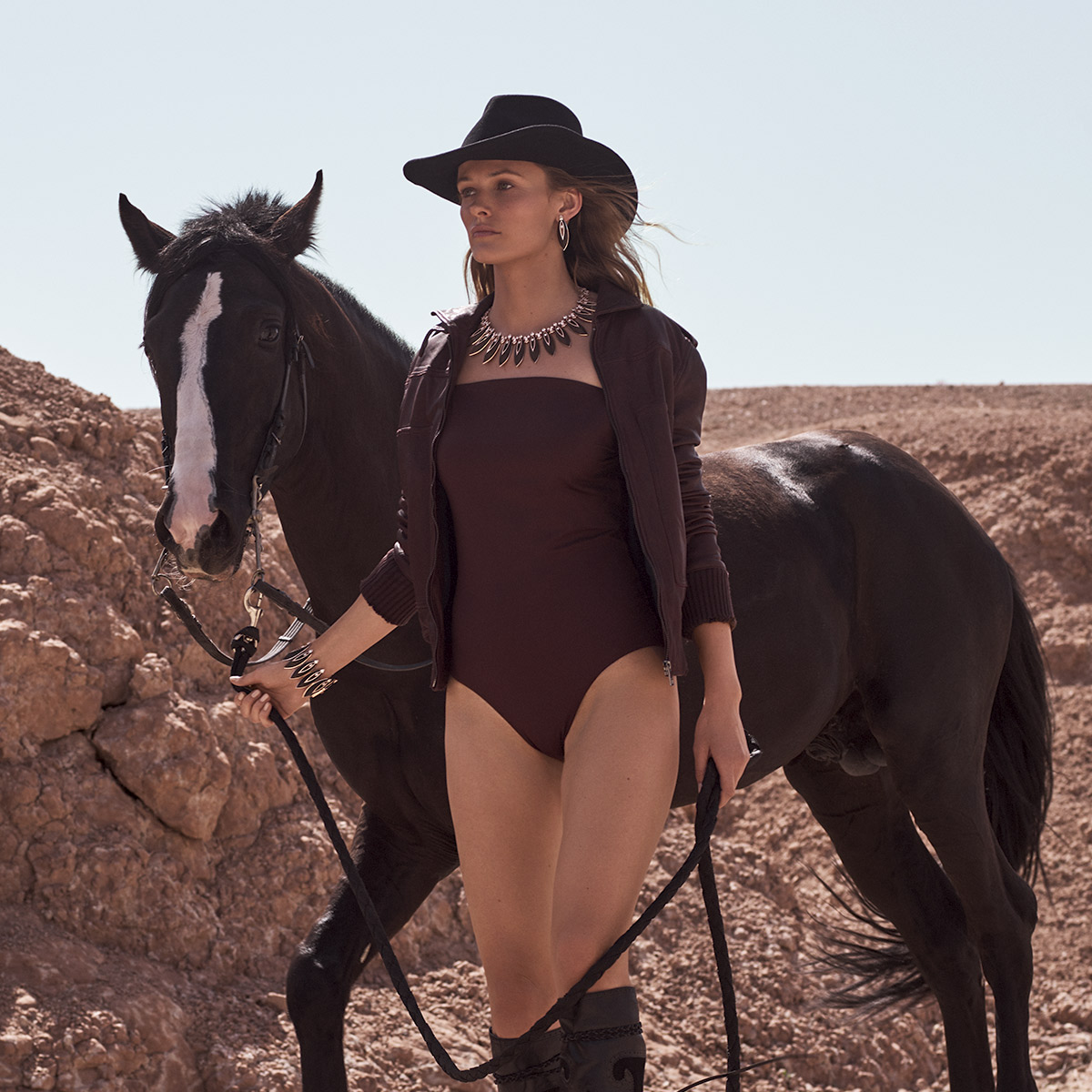 High
Jewelry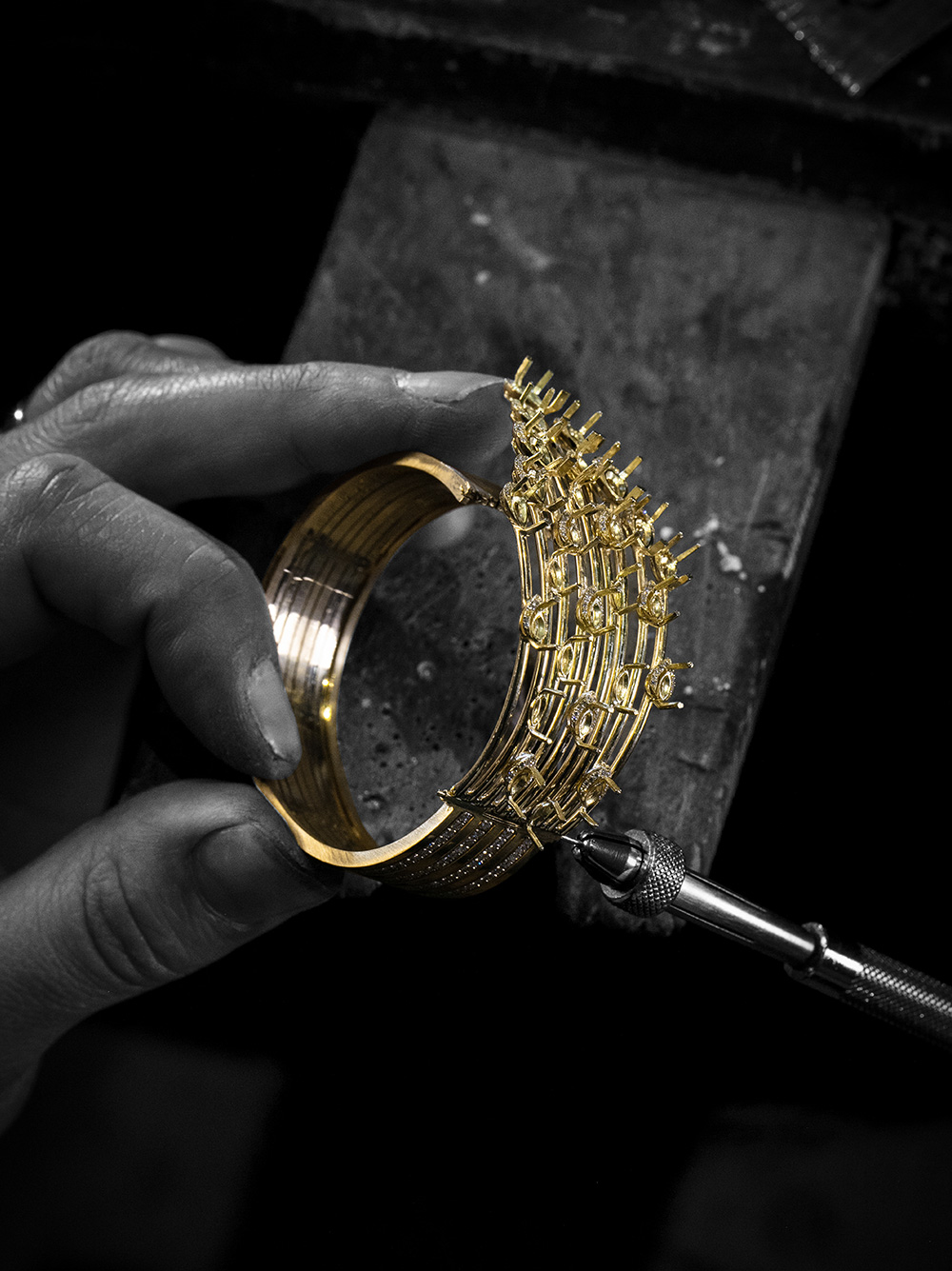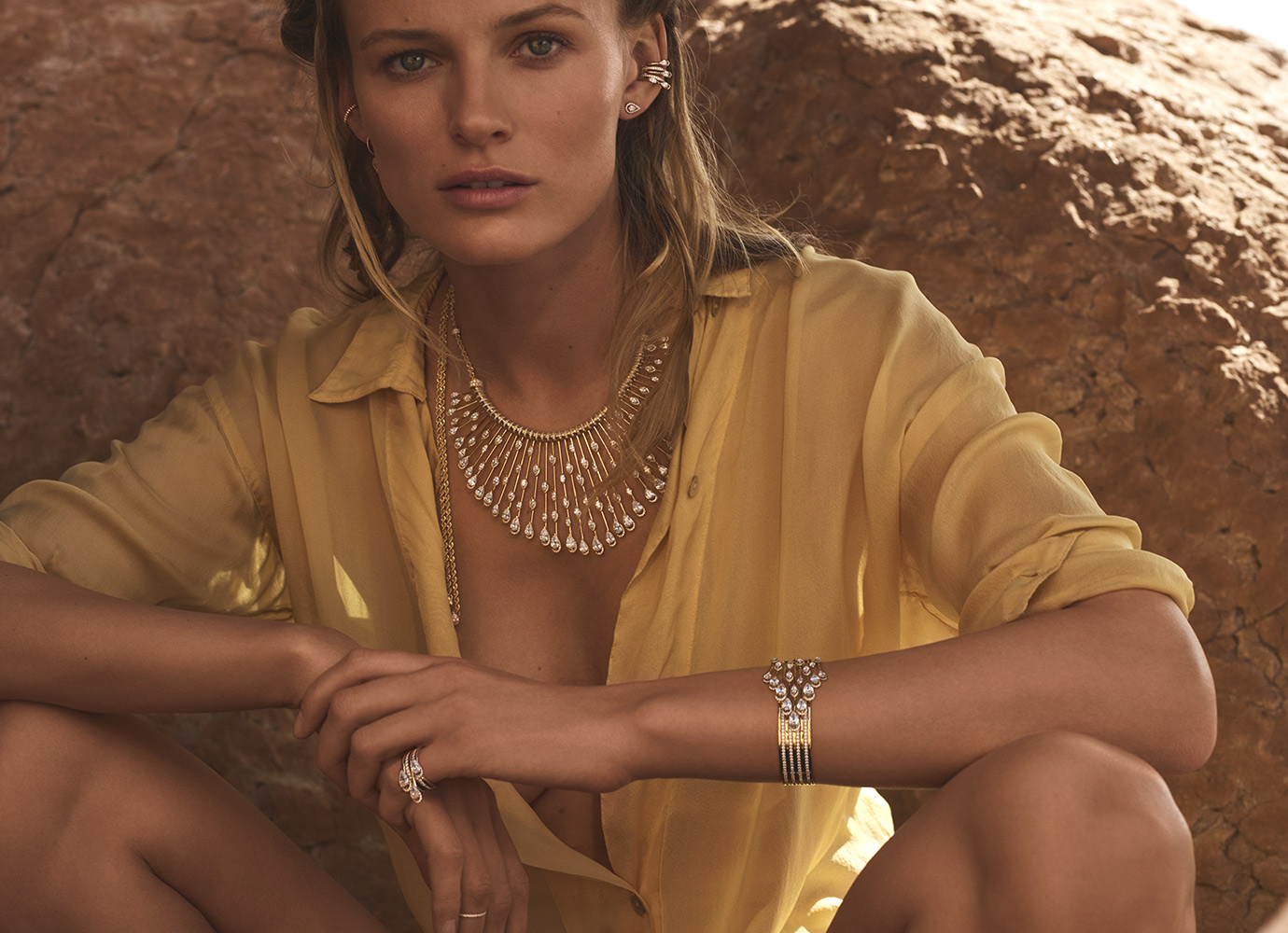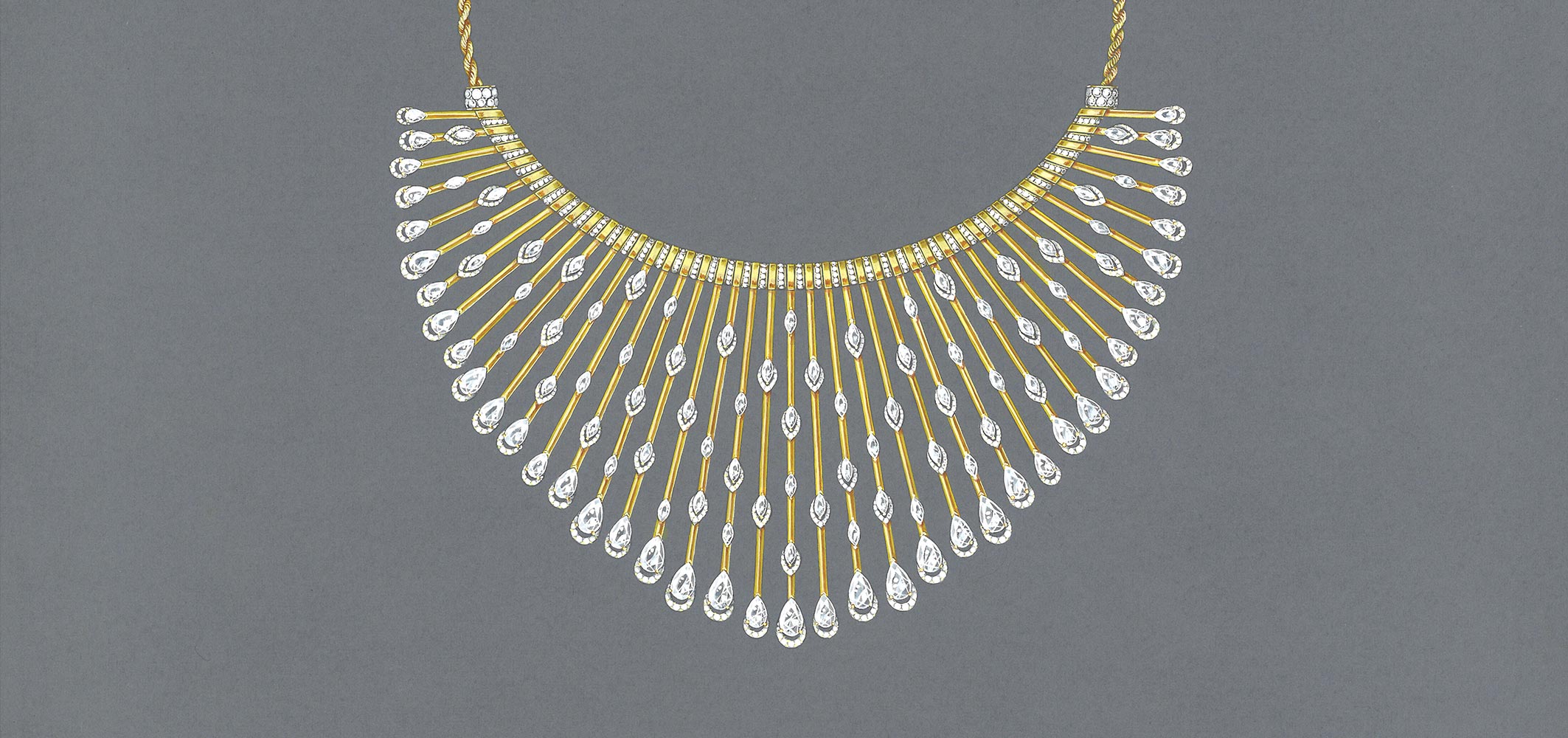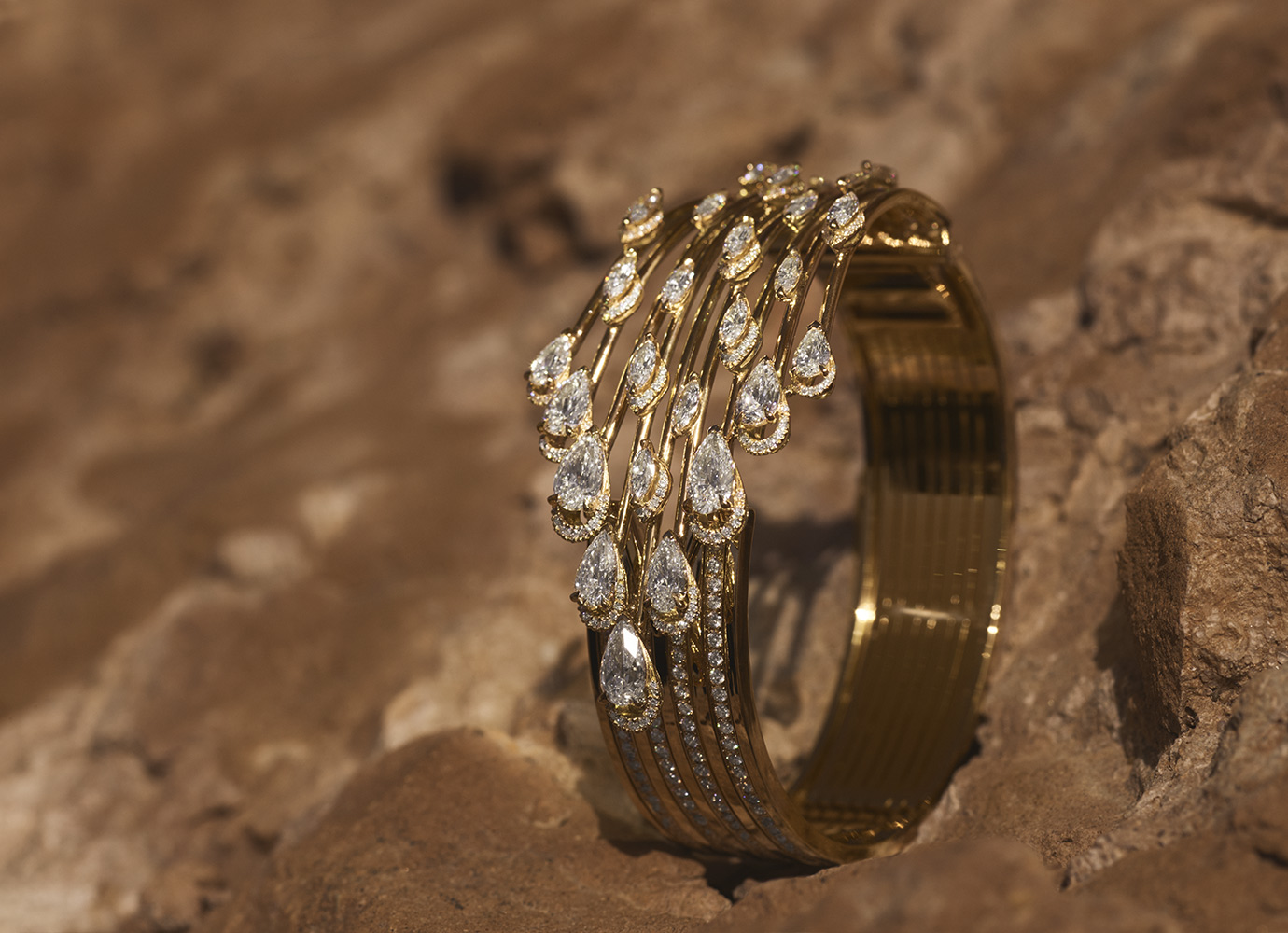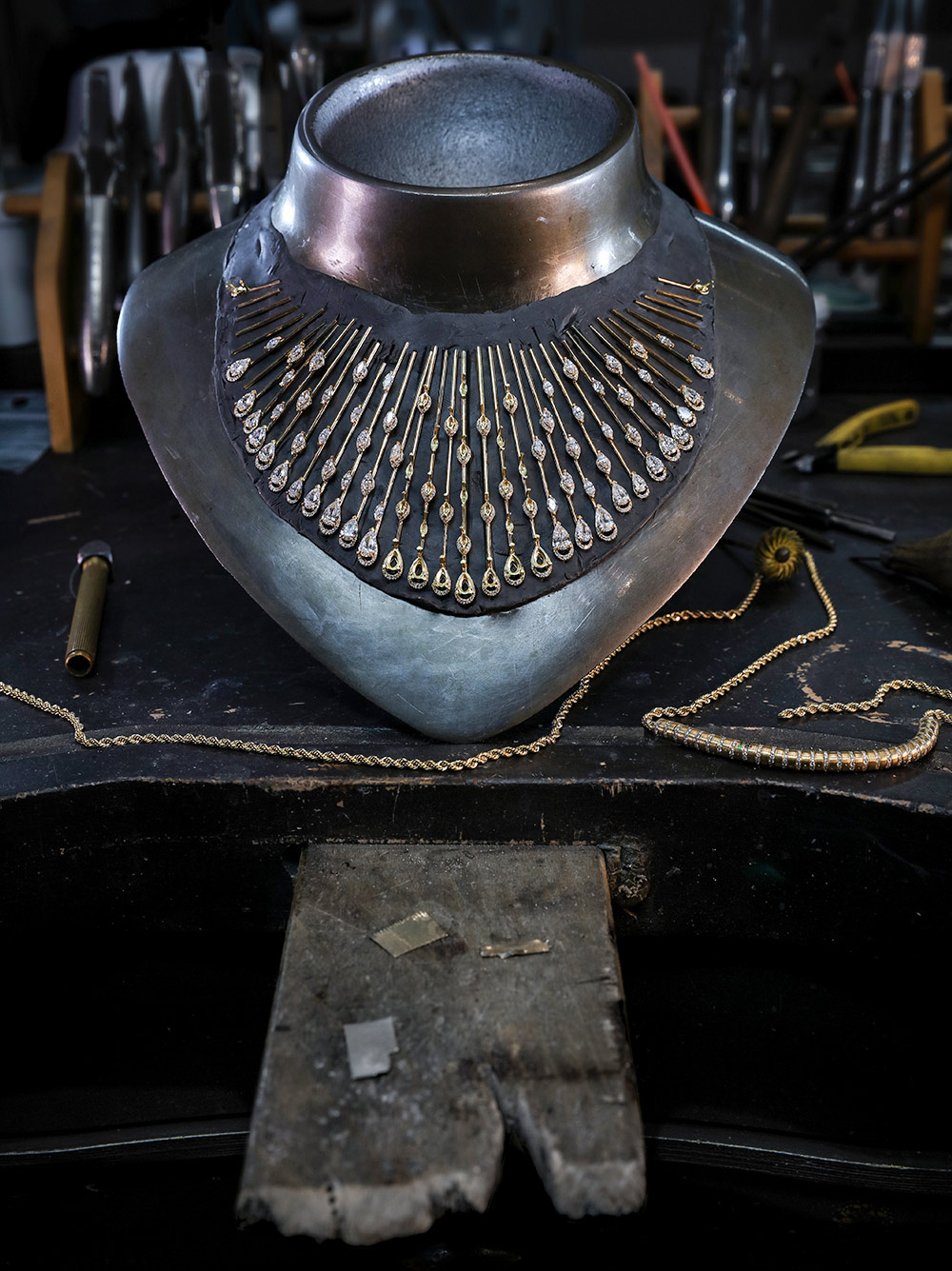 SUN TRIBE HIGH JEWELRY COLLECTION
Using yellow gold on a diamond High Jewelry set is a new technique for the Messika Jewelry and High Jewelry Maison. The intense reflection and radiant colours in this exceptional piece set the stage for a unique and magical light show. Guaranteed to dazzle. For the Sun Tribe High Jewelry collection Valérie Messika created several diamond pieces that rival one another in sensuality.
INSPIRATION
The solar spirit of these diamond creations is revealed through their lines, with layers of yellow gold barrettes and marquise-cut diamonds that randomly punctuate each ray. A High Jewelry ring, a diamond cuff bracelet, asymmetrical earrings as well as a necklace that sparkles in a cascade of 109 marquise- and pear-cut diamonds. Many technical feats take place at the Messika High Jewelry Atelier.
High
Jewelry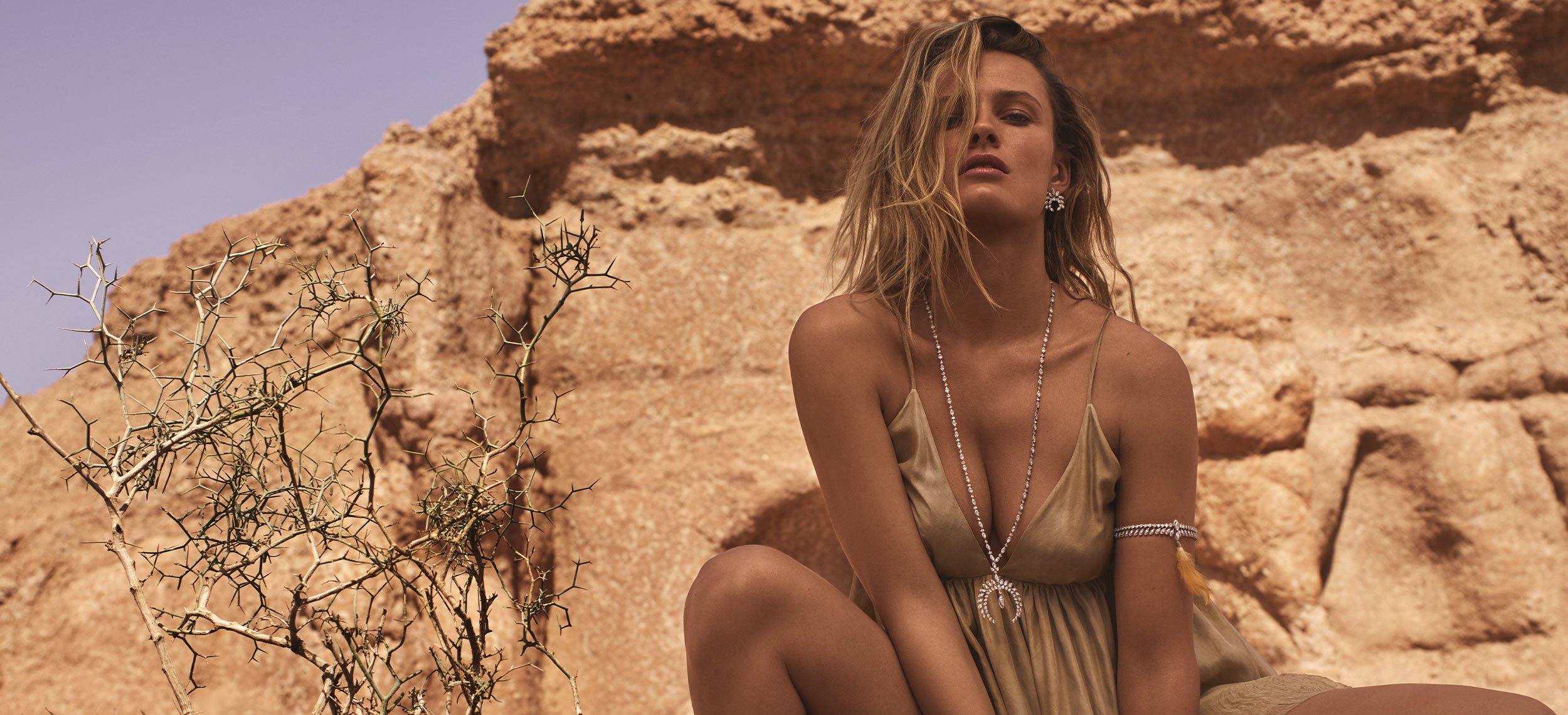 High
Jewelry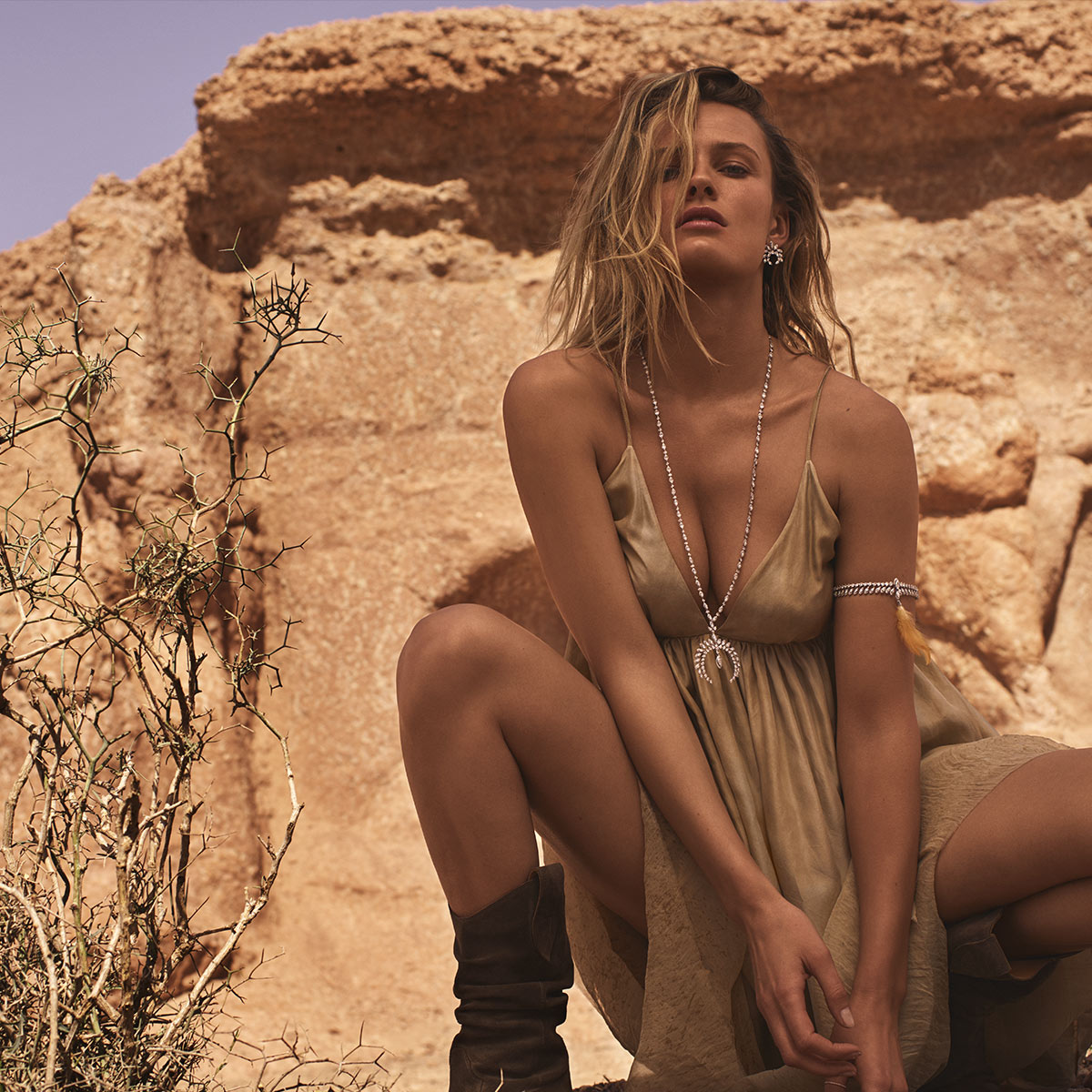 High
Jewelry