Valérie Messika has freely drawn creative inspiration from American cinema for the 2023 campaign, which stars Kendall Jenner and famous dancer and actor Alton Mason in the leading roles.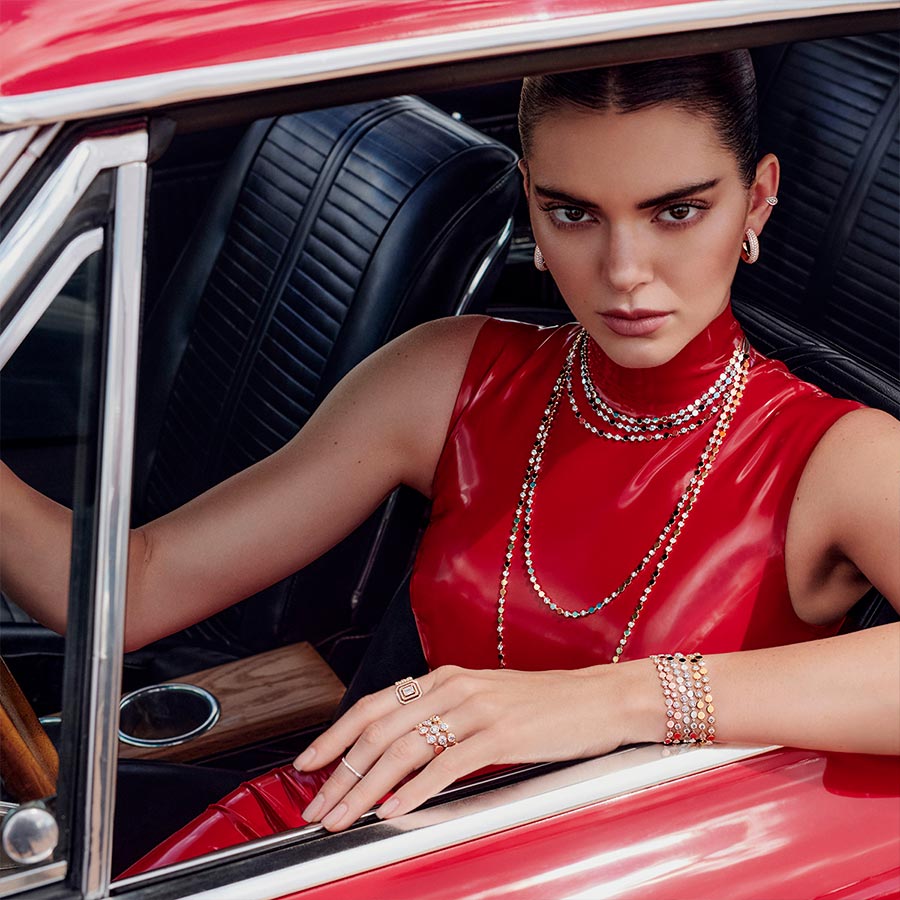 An atmospheric wedding
The matte, mineral and raw landscape of the desert contrasts perfectly with the sparkle of the latex, gold and diamonds. Offering a retro-chic touch, the Pontiacs combine glossy colours with leather and velvet interiors. The contrasting materials create an offbeat and relaxed composition where the wild world of the American desert serves as a backdrop for the Messika collections. A shoot that was expertly directed by international fashion photographer Chris Colls, in the desert of Palm Springs. The inspiring duo of Valérie Messika and the renowned photographer have created a multi-faceted campaign in which Kendall Jenner and Alton Mason bring diamonds to life. A truly spectacular production in ode to American cinema.
D-Vibes, second skin jewelry
D-Vibes are second skin diamond jewelry creations that perfectly hug the curves of the body. Bold, modern pieces that add a casual twist to a river of diamonds. Each piece of jewelry in the D-Vibes collection is designed like a composition with alternating gold and diamonds. Jewels that create a new tempo!