Celebrate the festive season with Messika!
A selection of diamond jewelry to make your festive season even more sparkling.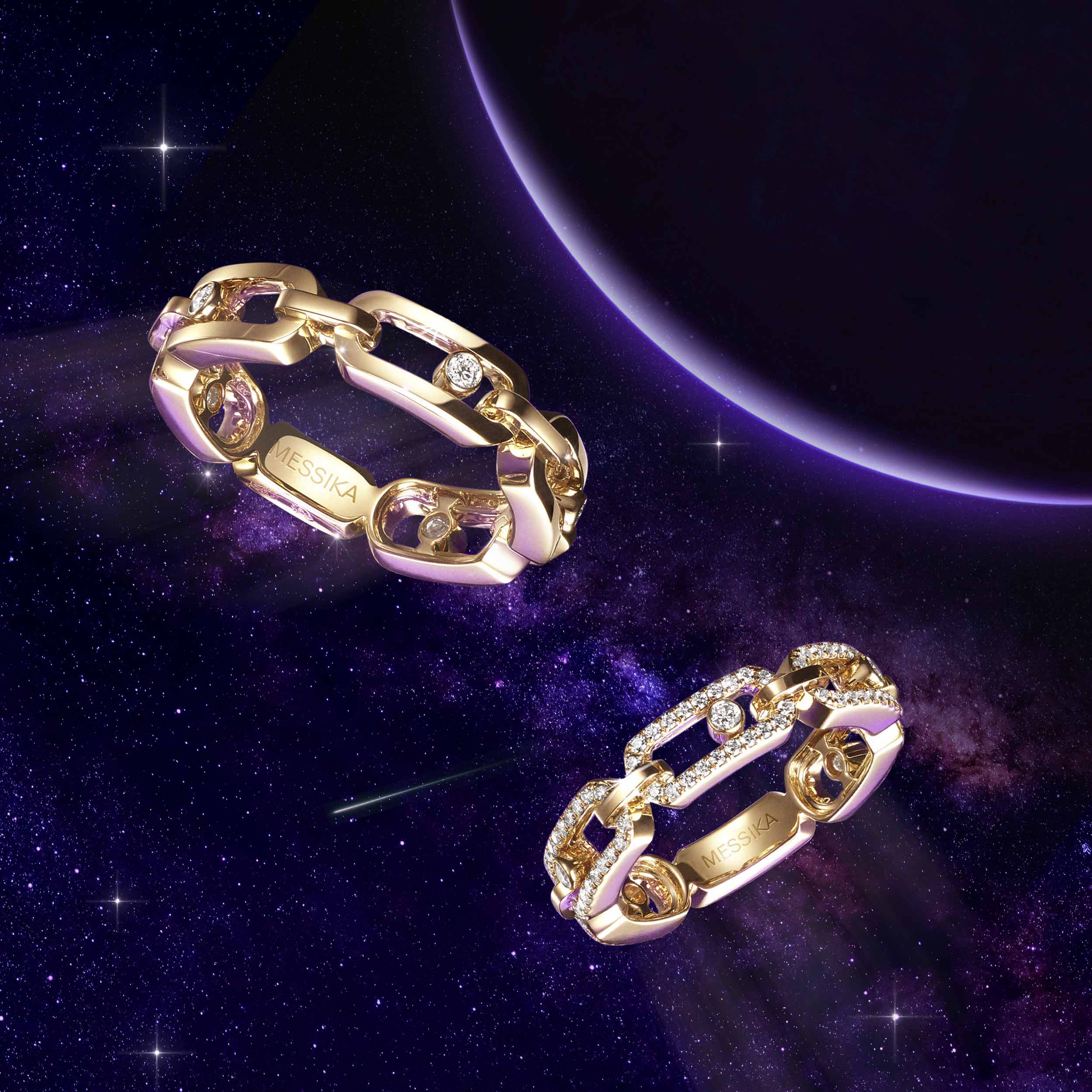 Must-have creations perfect for gifting
You can't go wrong with an iconic Messika piece. The Move creations with their moving diamonds are a signature of the Maison, and have become an essential addition to any jewelry box. There is bound to be a Move diamond jewelry piece that is just right for whomever you are dedicating this beautiful gift to: a classic for everyday wear with the Move Uno or Move Classique jewelry collections, a luxury piece with a rock edge with the new Move Link collection, or a Move Noa diamond bangle bracelet, a ribbon of gold that adds a stylish touch to the wrist.
Choose an unforgettable piece of jewelry
If you know the person you're gifting a piece of diamond jewelry to inside out, make sure it reflects their personality. Choose a Messika creation that moves you and seems as if it was made especially for her. Does she love a challenge and believe in luck? She's sure to fall for a Lucky Move diamond necklace, a talisman jewelry piece that will accompany her every day. Is this her first piece of diamond jewelry? Then why not go for a Move diamond bracelet? This minimalist piece of jewelry makes a perfect first luxury gift. Easy to wear, this piece features Messika's signature code with its gold cage enclosing a precious diamond. Does she love music? The perfect idea for a Christmas gift for women is a diamond jewelry piece from the D-Vibes collection. Composed like a musical score of gold and diamond inserts, each one responds to the next as though it were a chorus. There's nothing more touching than receiving a thoughtful gift.