Earrings - Rose Gold
Description
Item details
Return policy
Ces boucles d'oreilles en or rose 18 carats entièrement réalisées à la main sont serties de diamants tailles marquise, poire et brillant. Eclatantes de lumière, ces boucles d'oreilles diamant soulignent le visage d'un doux éclat. Les ailes d'anges signées Messika peuvent se porter pointes vers le bas pour un côté rock ou pointes vers le haut pour sublimer un esprit glamour. L'or rose est très tendance depuis ces dernières années où il s'est imposé en bijouterie et joaillerie. Sa couleur lumineuse et originale séduira les femmes qui recherchent un bijou unique. L'or rose a par ailleurs l'avantage de très joliment se marier avec toutes les carnations. 
Référence : Boucles d'oreilles diamant Angel 6495
Poids diamant : 2,15 carats, qualité EF/VS
Les boucles d'oreilles diamant Angel PM sont également disponibles en or jaune, en or rose et en or noir sur demande.
You have a period of 14 days from receipt of the product to request the return of the jewel for refund. The return costs are free.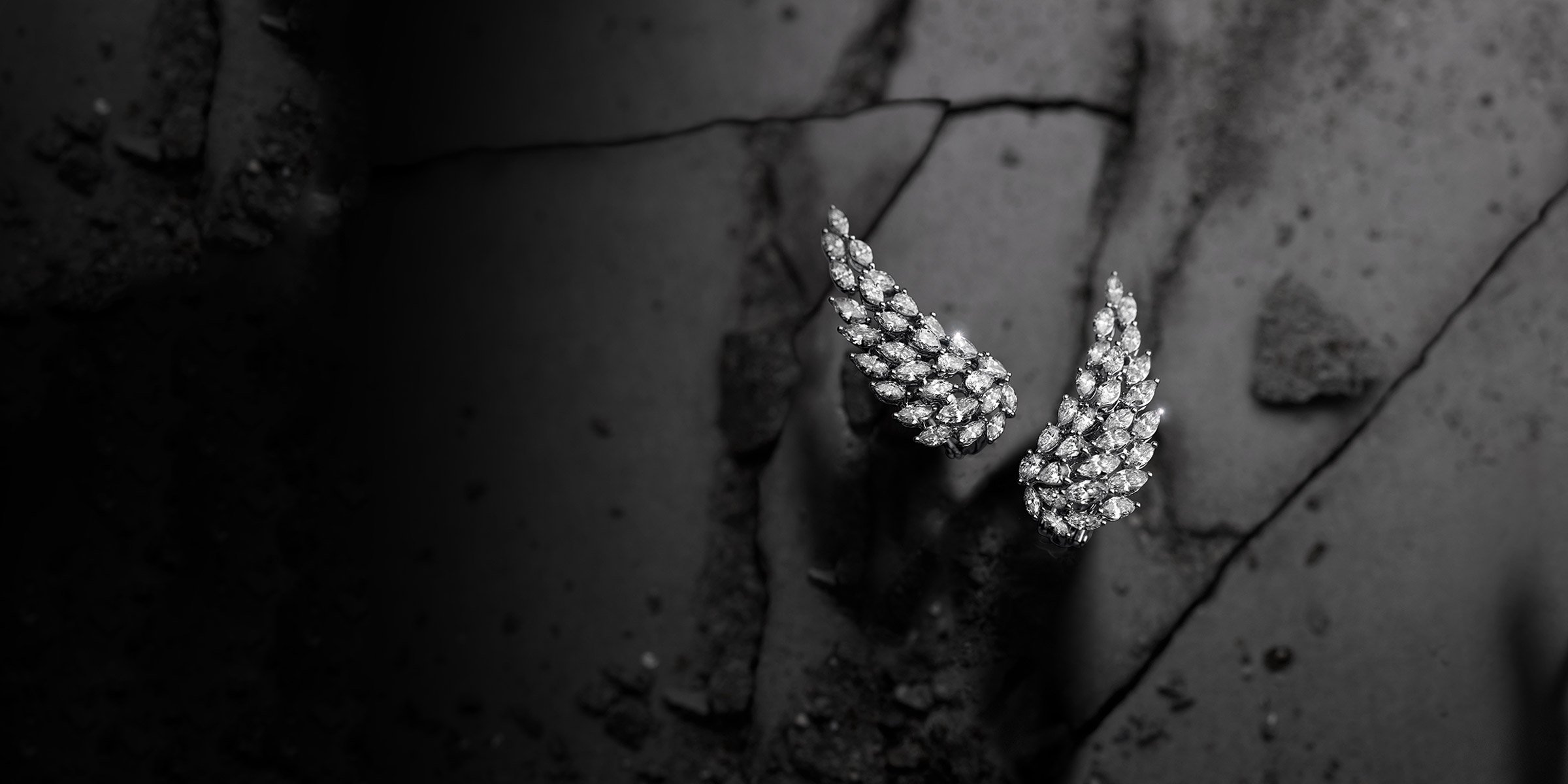 Angel
Divin présent que ces ailes de diamants. Leur insolente beauté traduit un savoir-faire joaillier d'exception.
Discover
Focus
Angel
About collection
Collection très joaillière de Messika, Angel mêle l'expertise diamantaire de la Maison à un esprit glam'rock, avec des bijoux aussi sensuels que contemporains. Symbole universel de liberté, d'affranchissement et d'élévation spirituelle, chaque aile de la collection Angel est totalement unique. Nos maitres-joailliers et maitres-sertisseurs doivent recréer minutieusement le motif de l'aile Angel en fonction de chaque lot de diamants taille poire et marquise sélectionné avec soin. Une composition parfaite des diamants donne du mouvement et de l'éclat au pavage, créant plusieurs niveaux de plumage.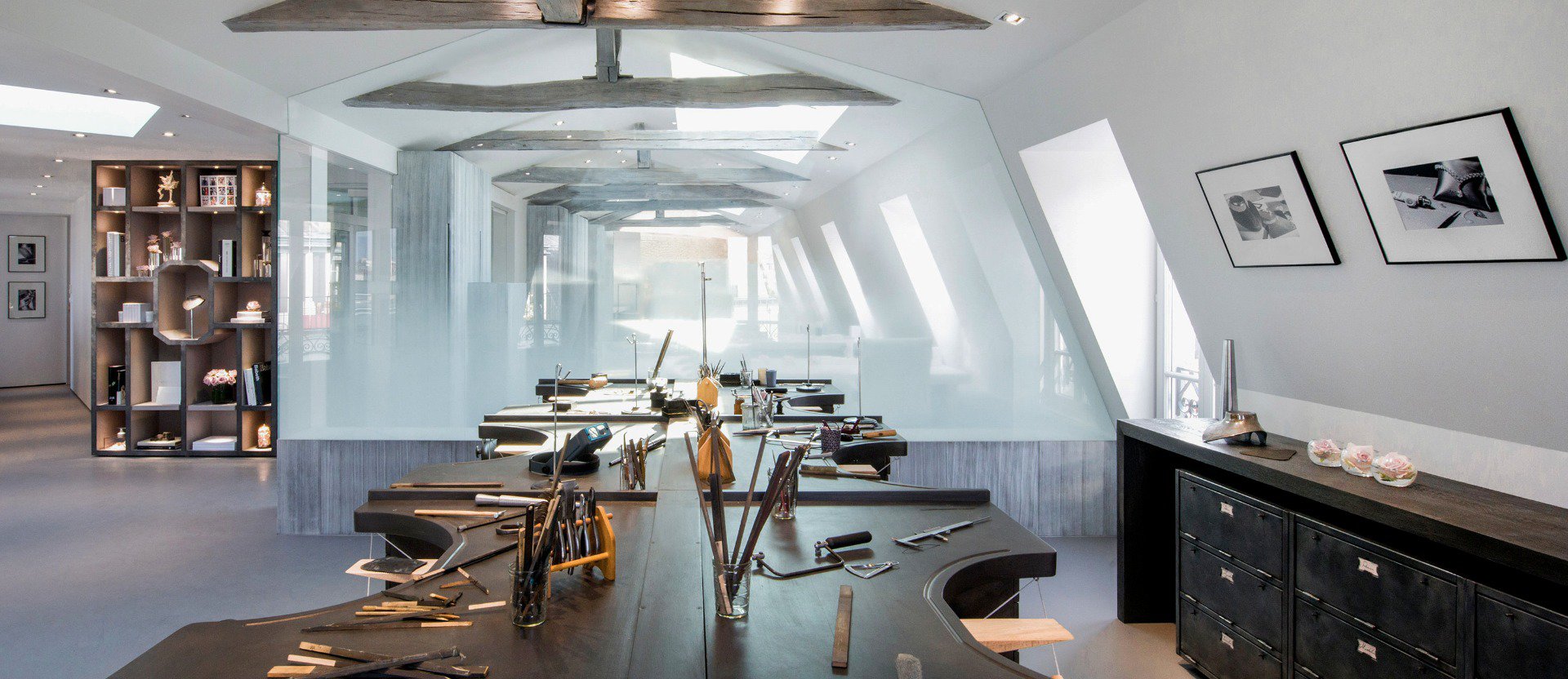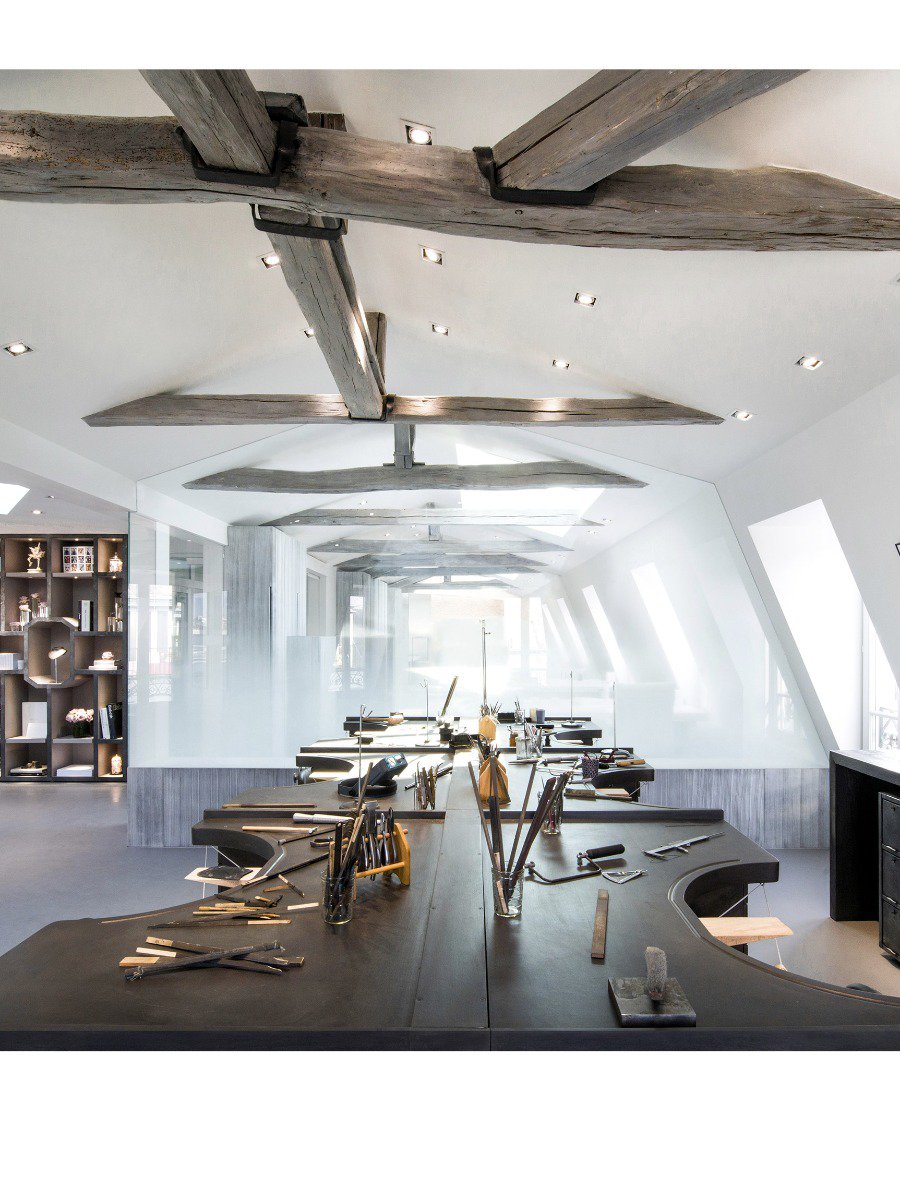 Atelier Messika
A Confidential Space
Atelier Messika is unique, a space bathed in soft natural light. Jewelers, setters, polishers and virtuoso artisans apply their talent and experience to create exceptional pieces. In this reserved era of the made-to-measure, jewelry is brought to life for the first time. A secret fascinating world where technique gradually fades into the background to provide space for beauty.