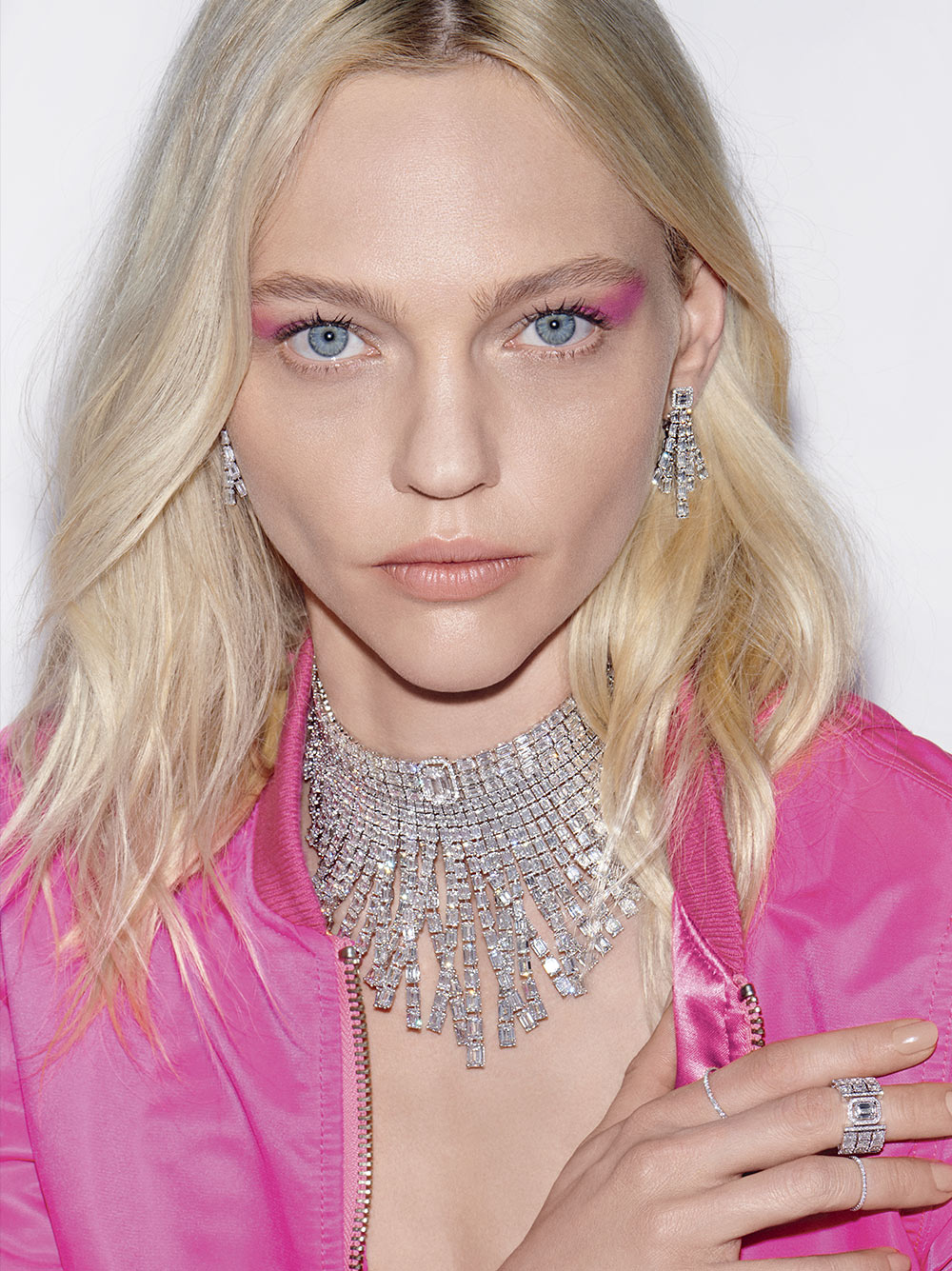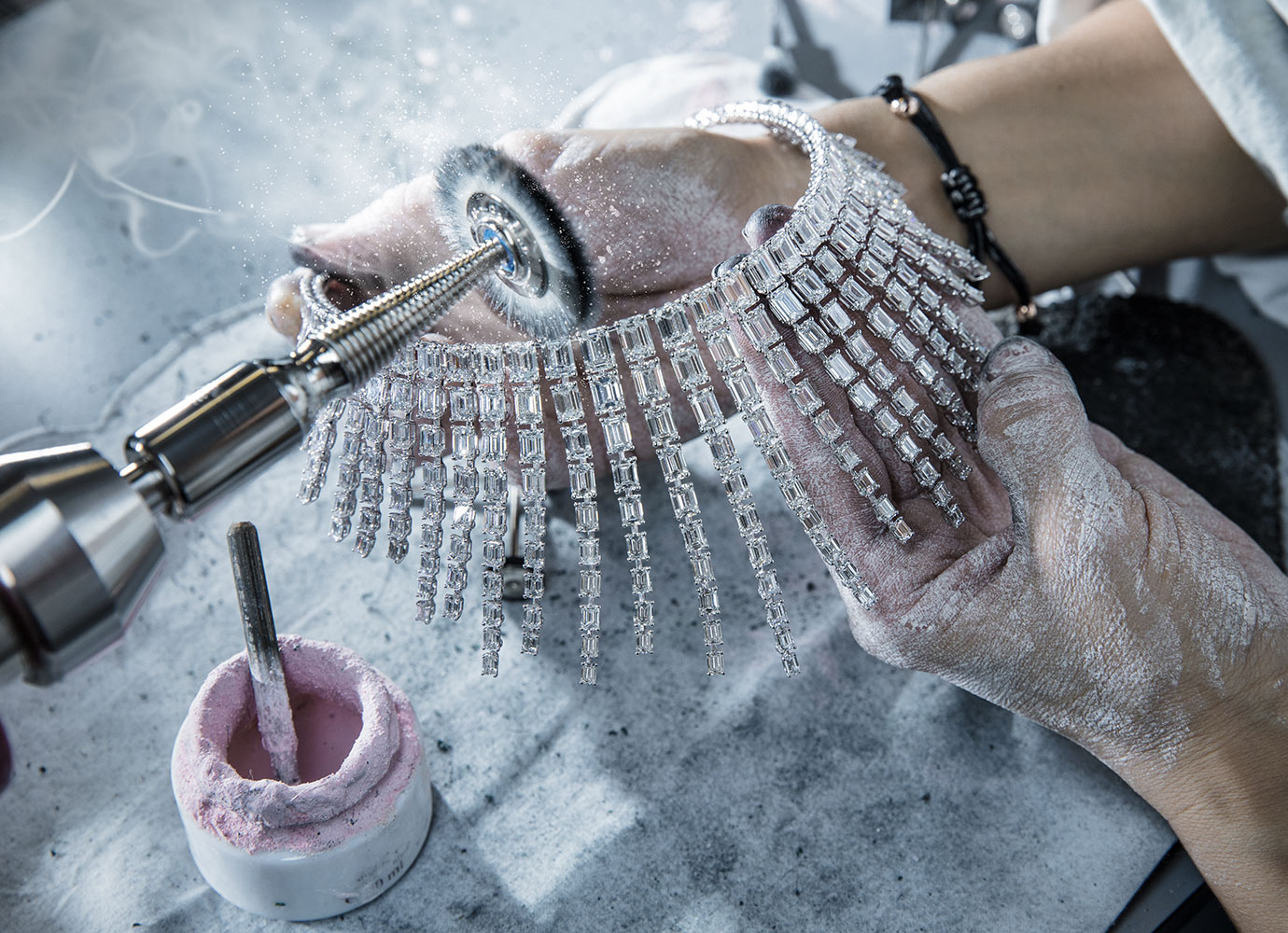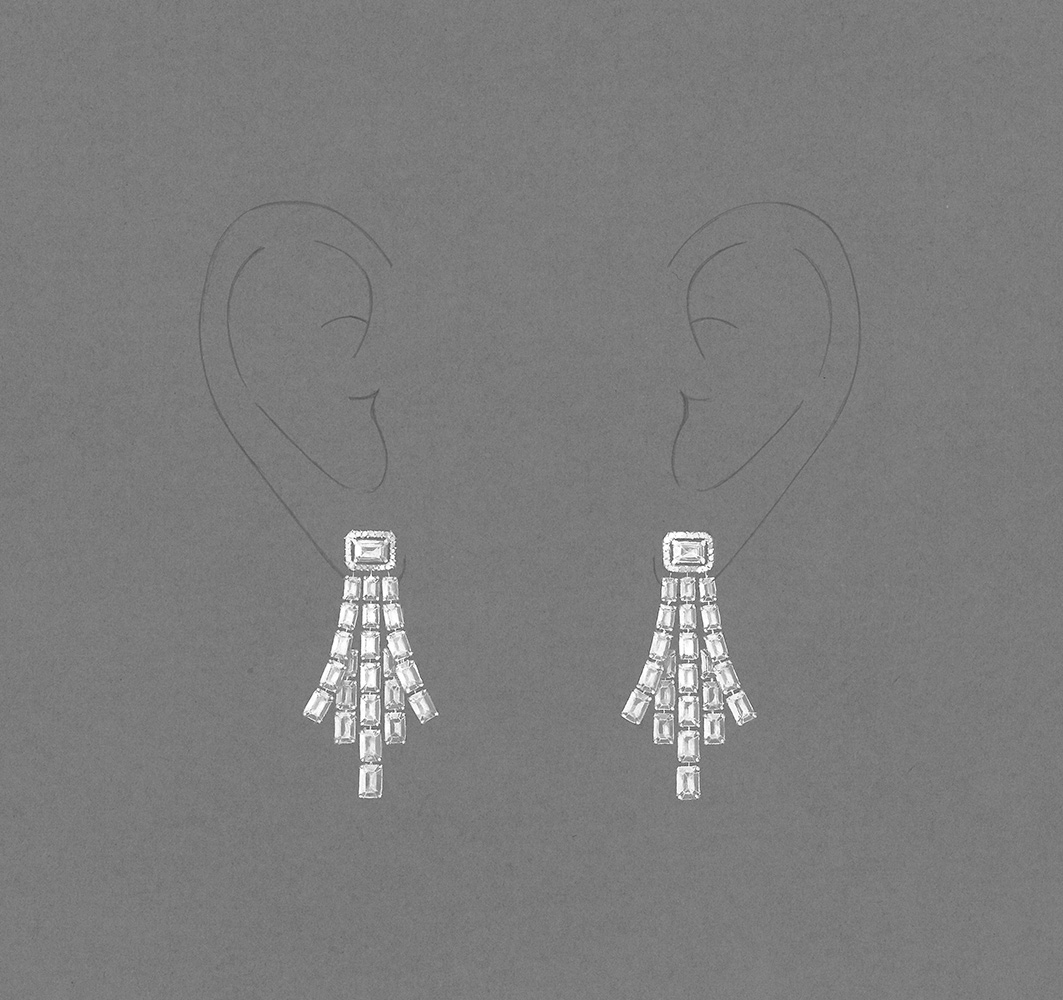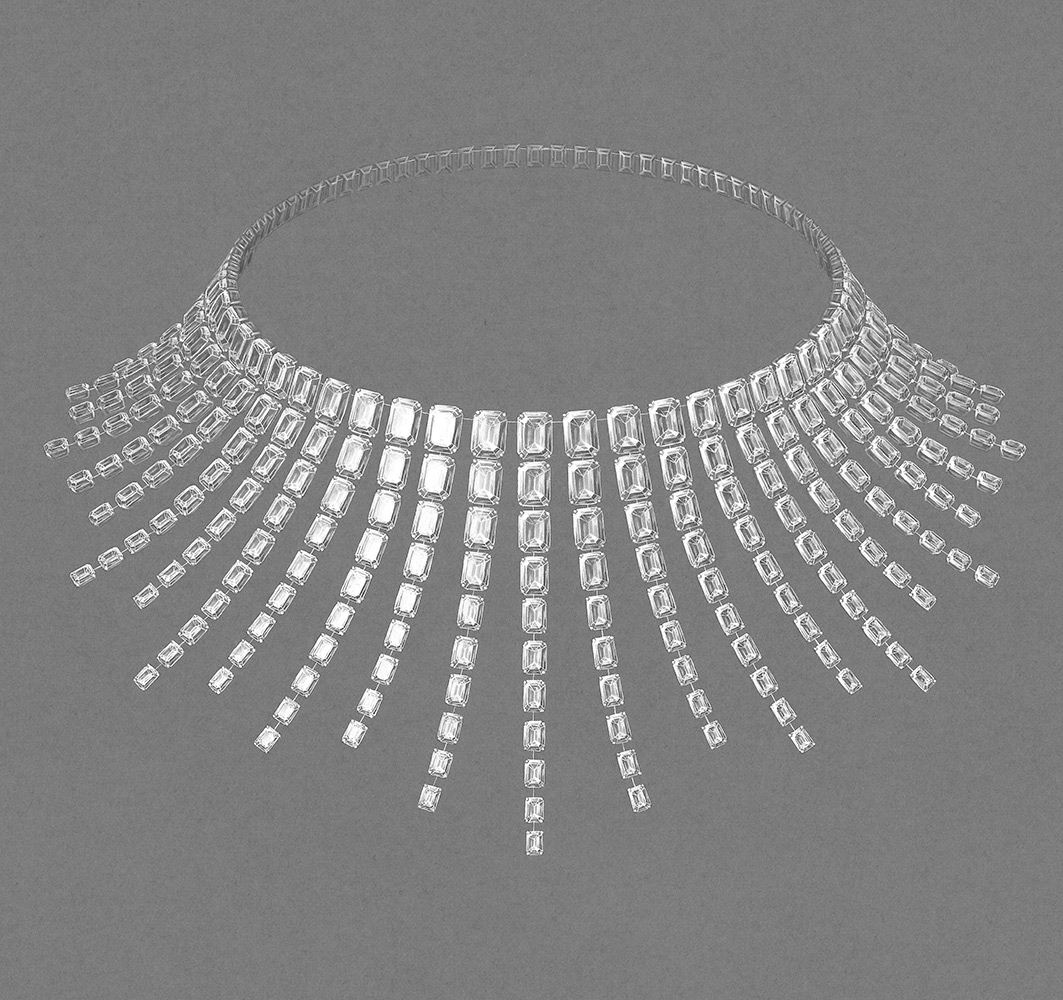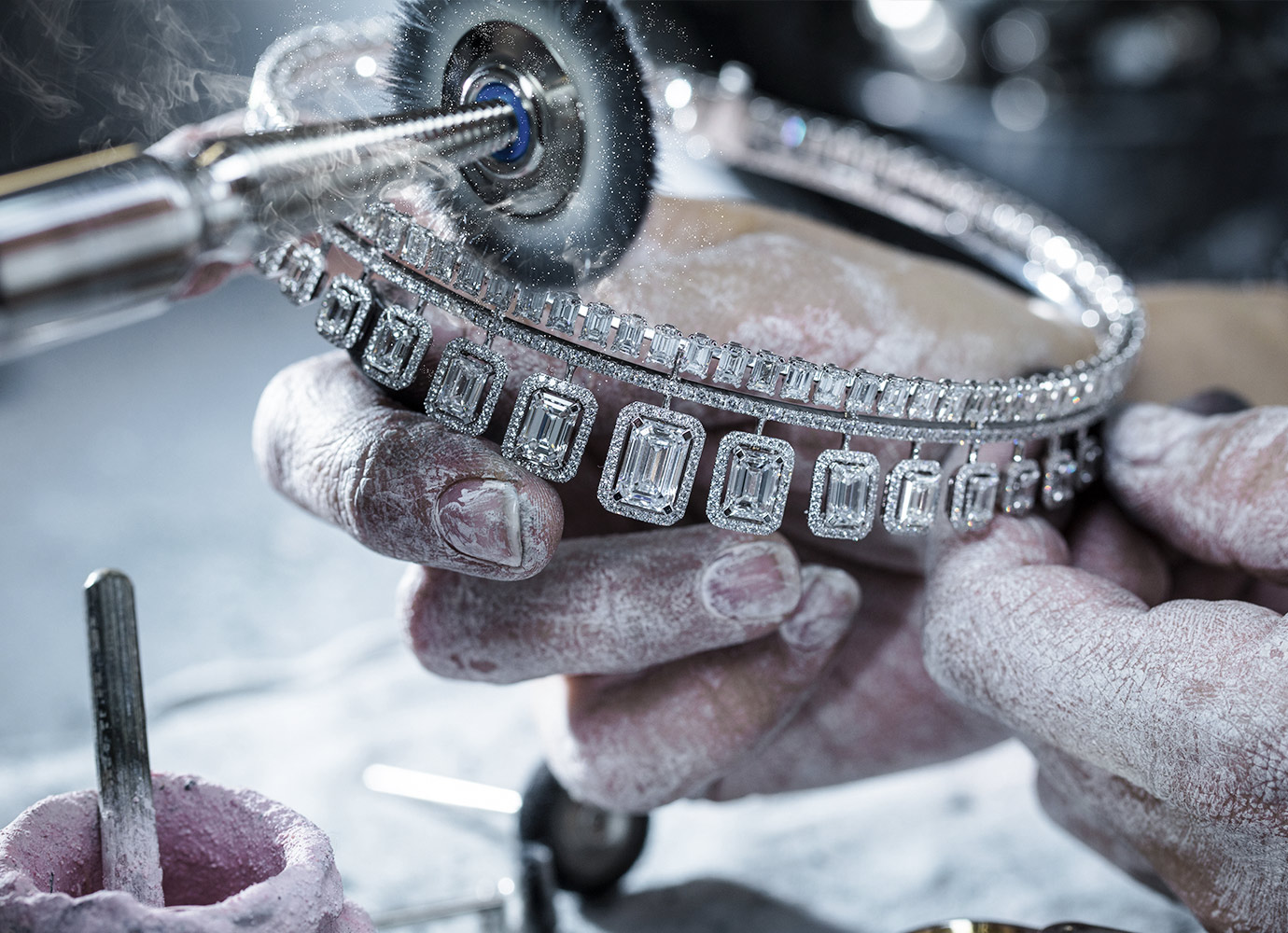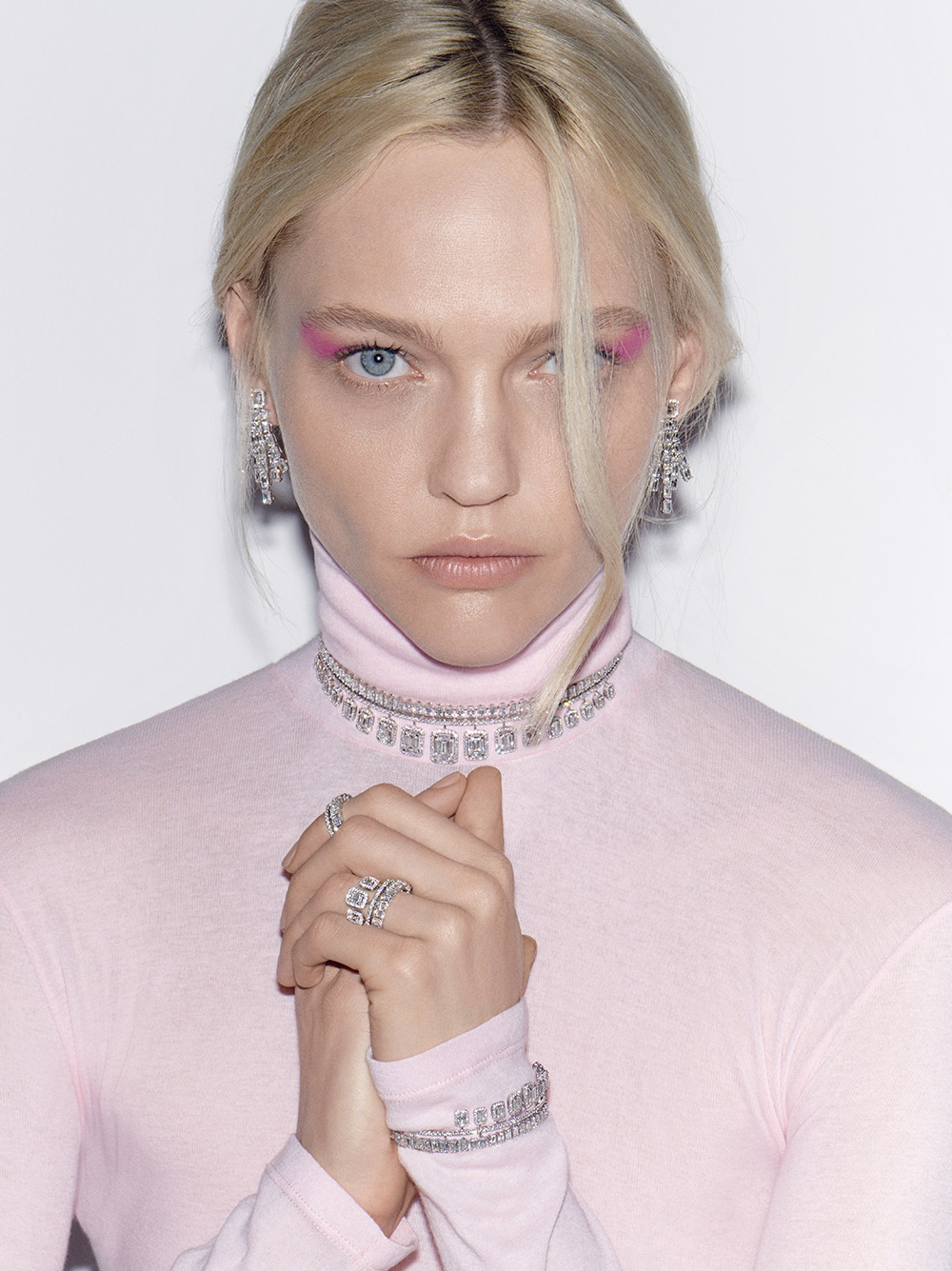 LITTLE MERMAID HIGH JEWELRY COLLECTION
Inspired by the world around her, Valérie Messika explores the aquatic world as a way to express her art. She has designed 5 diamond High Jewelry sets around the sensuality, movement and lightness of the emerald.
INSPIRATION
The latter is often considered as a cold, static stone, but the creator of the Messika Jewelry and High Jewelry Maison subverts the emerald from its common representation, placing it center-stage in a beautiful water ballet, gracefully undulating on the surface. Here its solid nature becomes a sparkling liquid.
High
High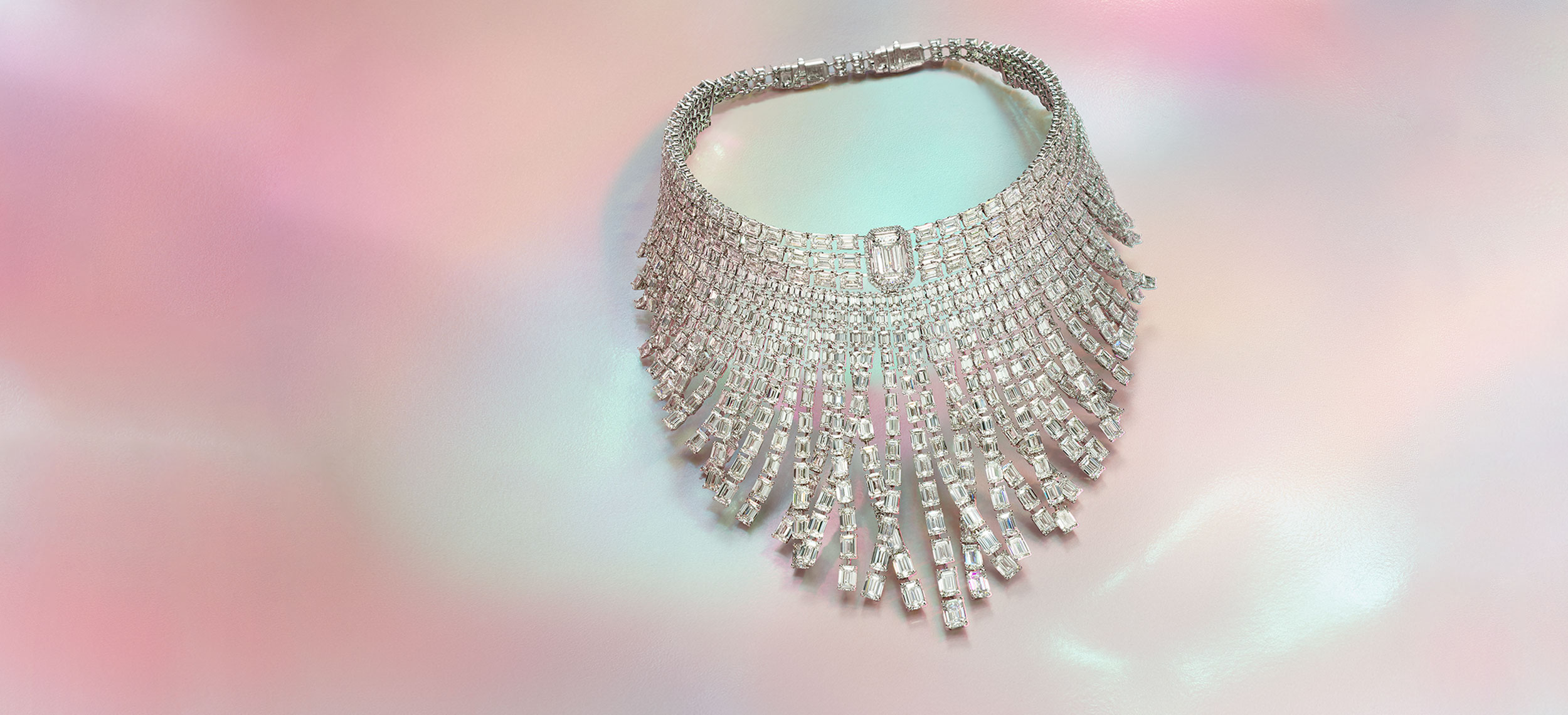 High
Jewelry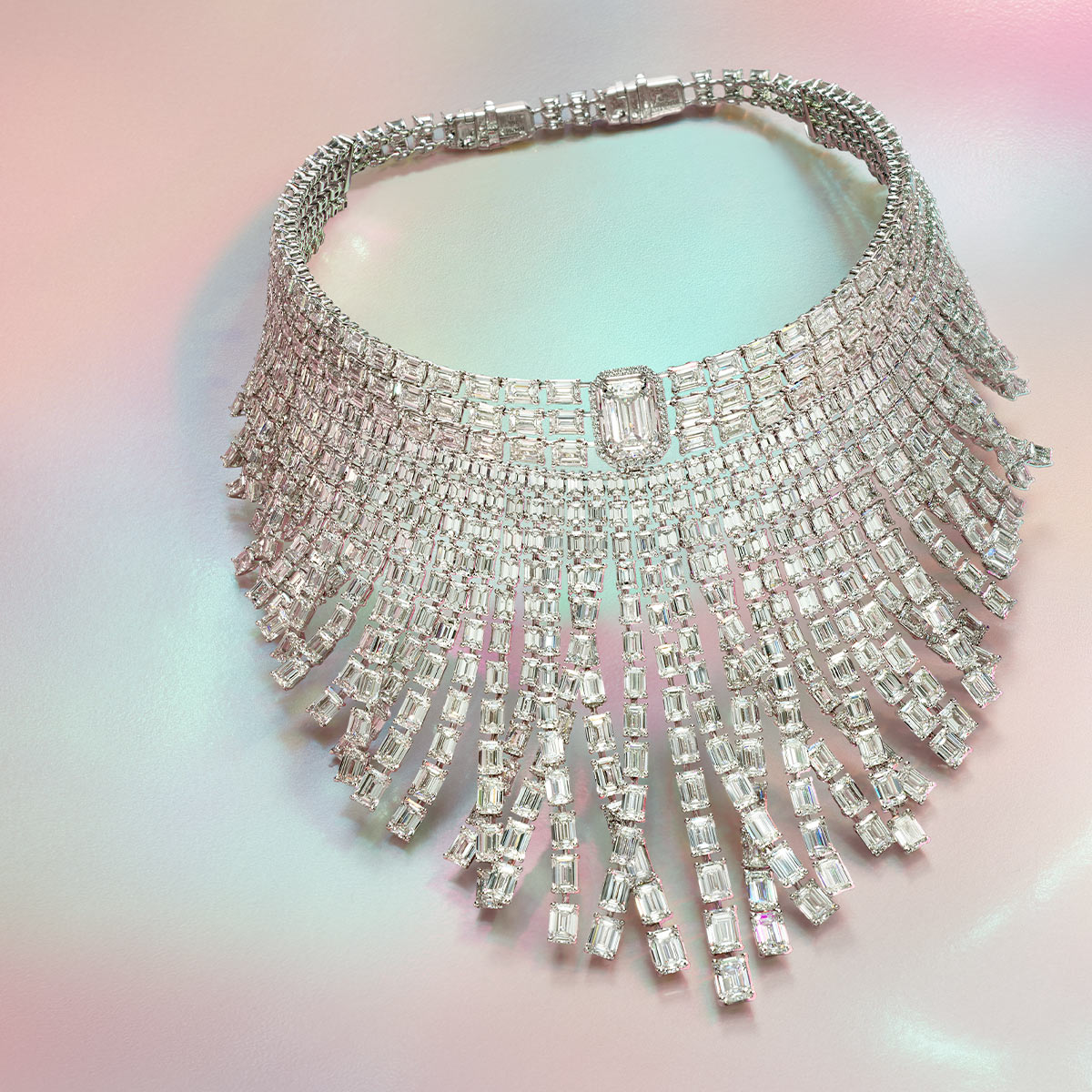 High
Jewelry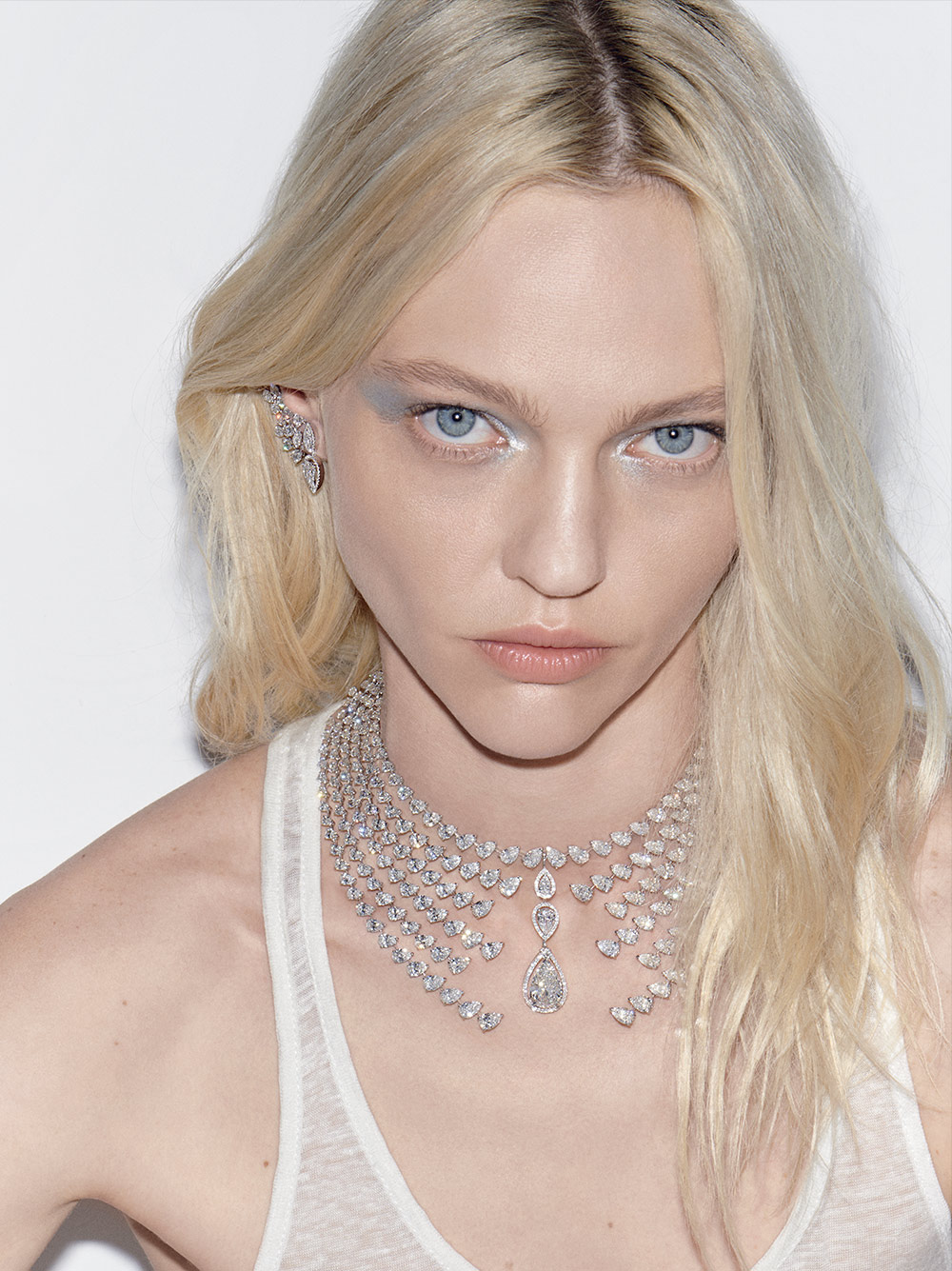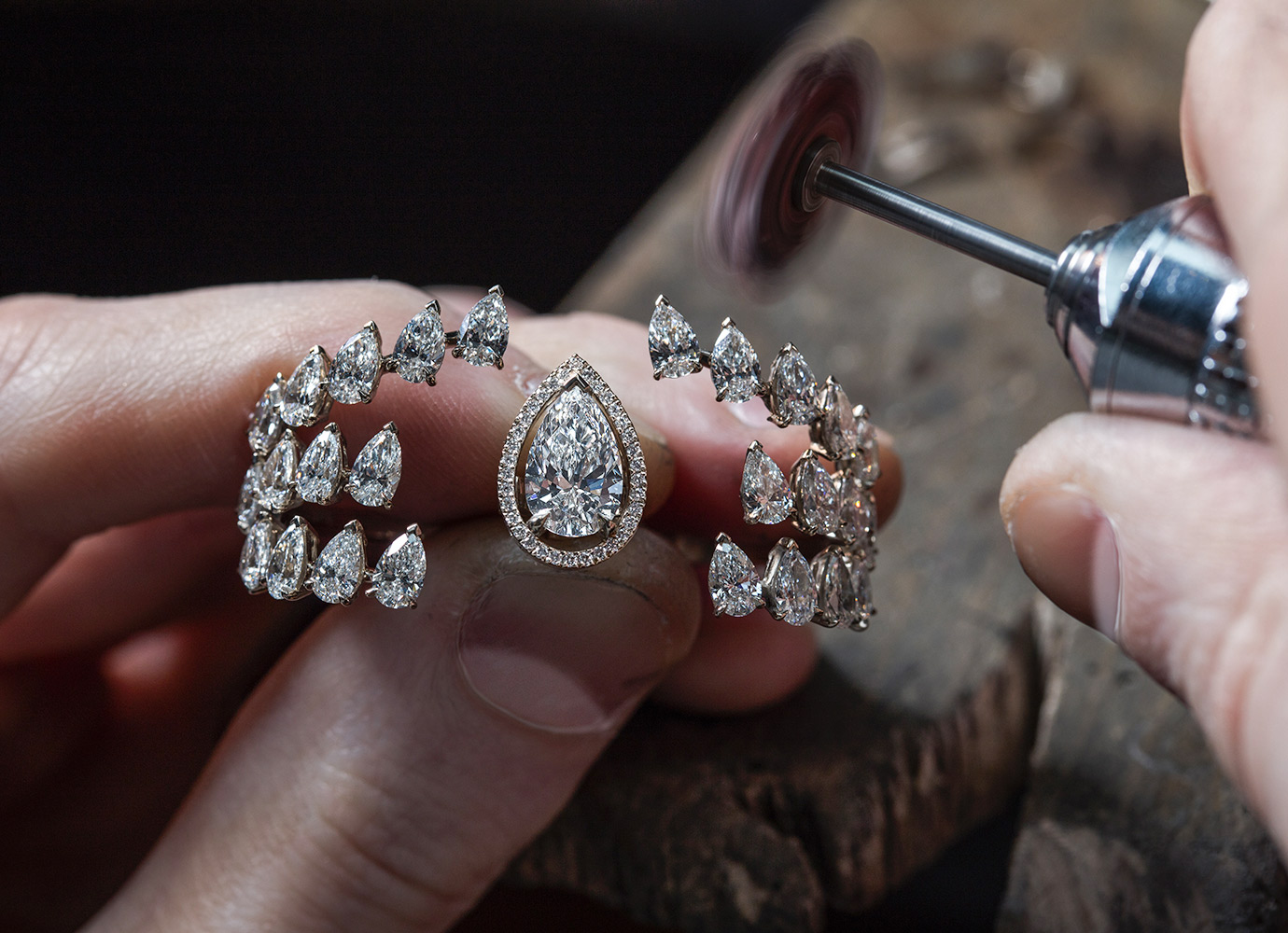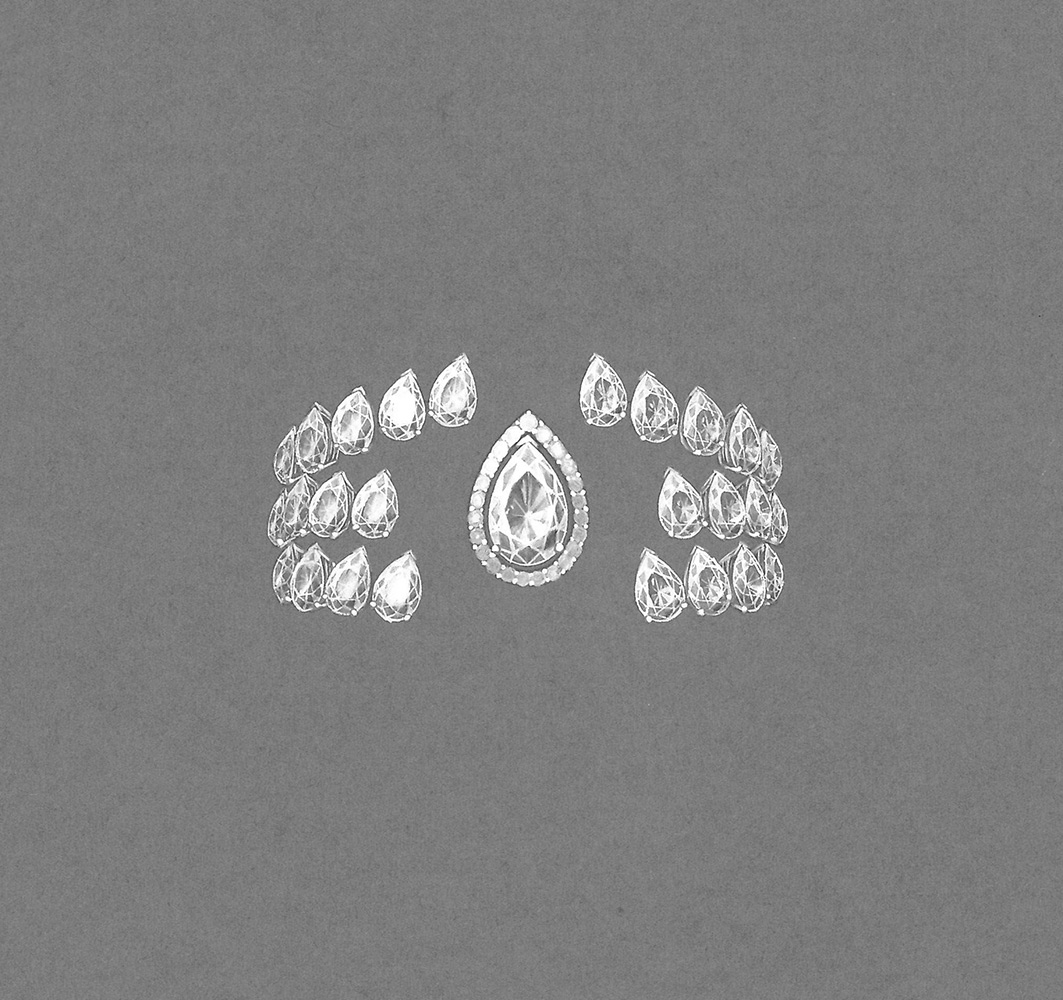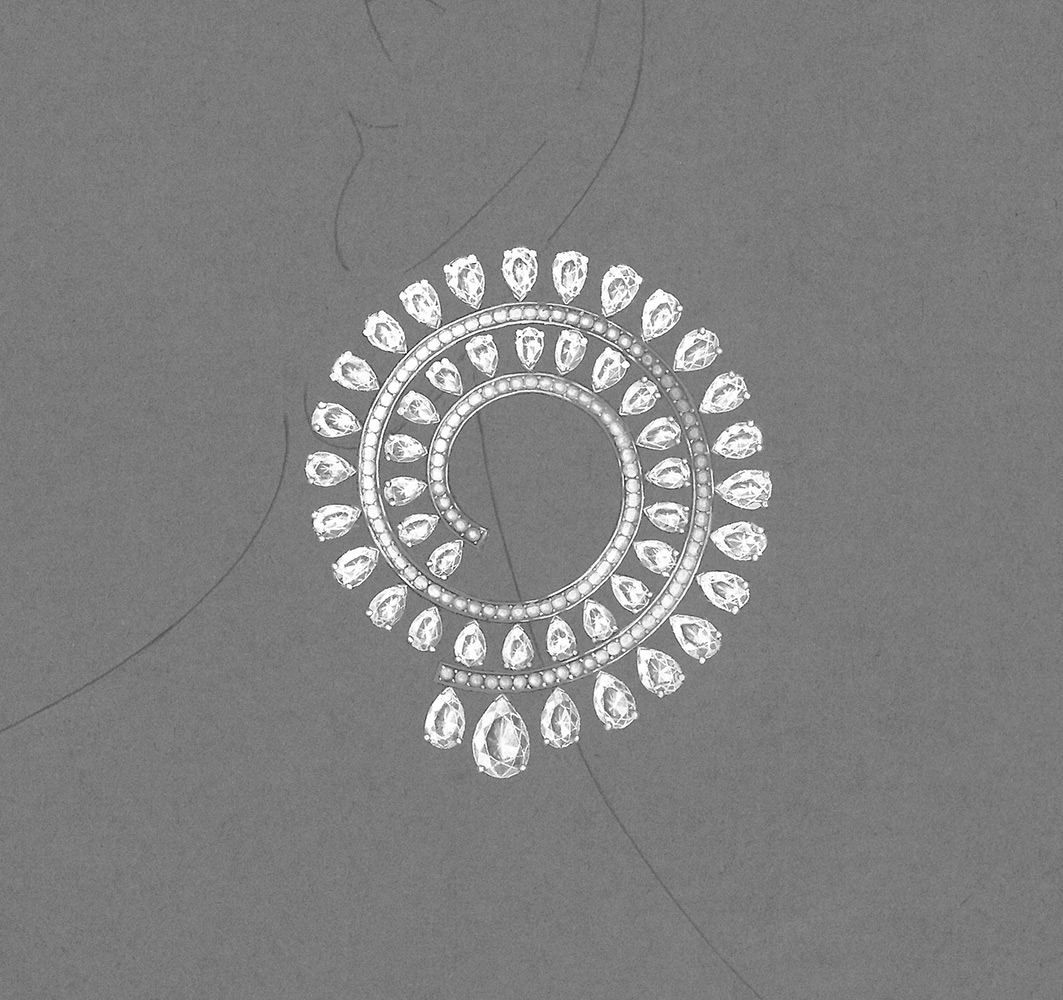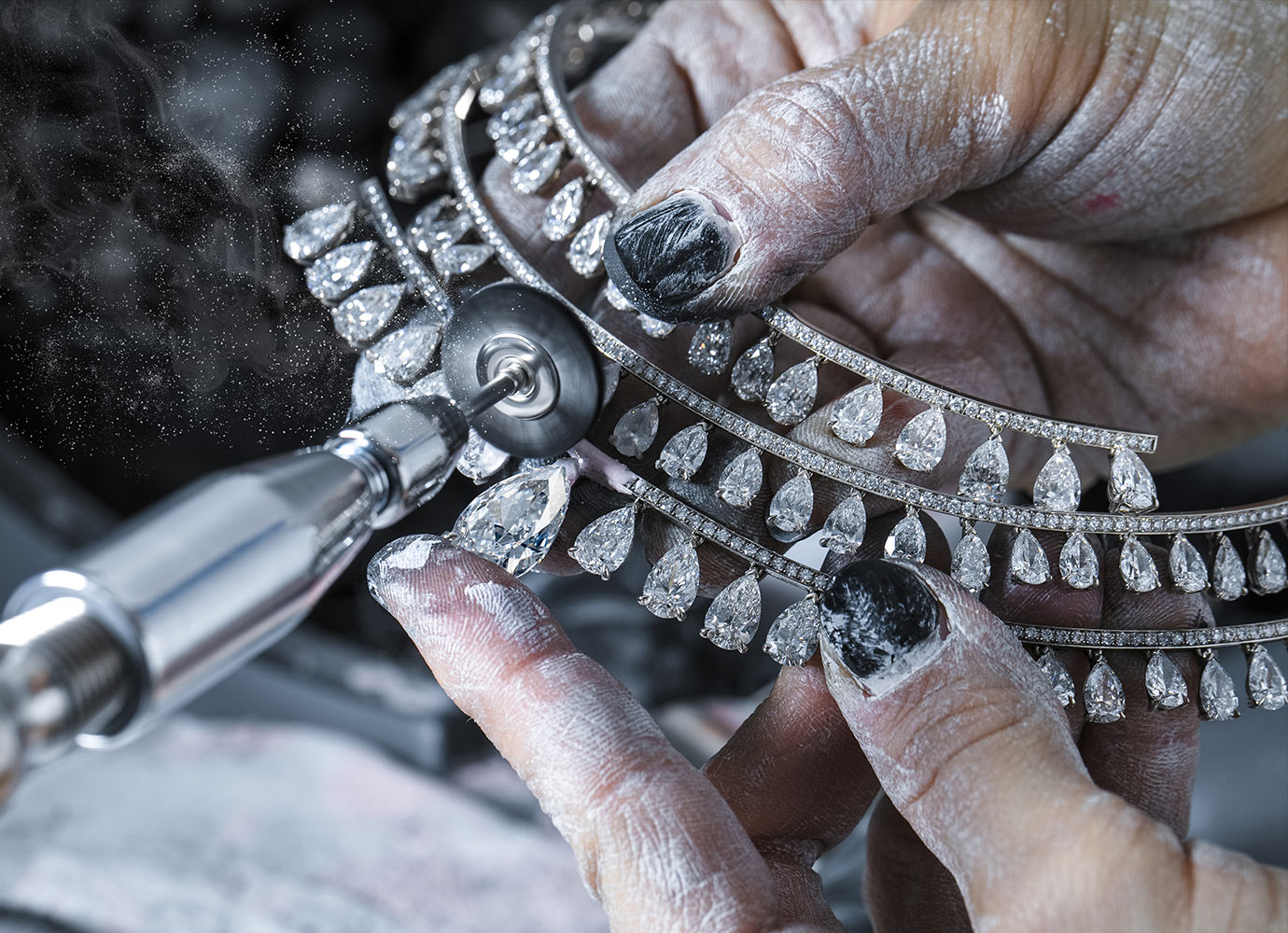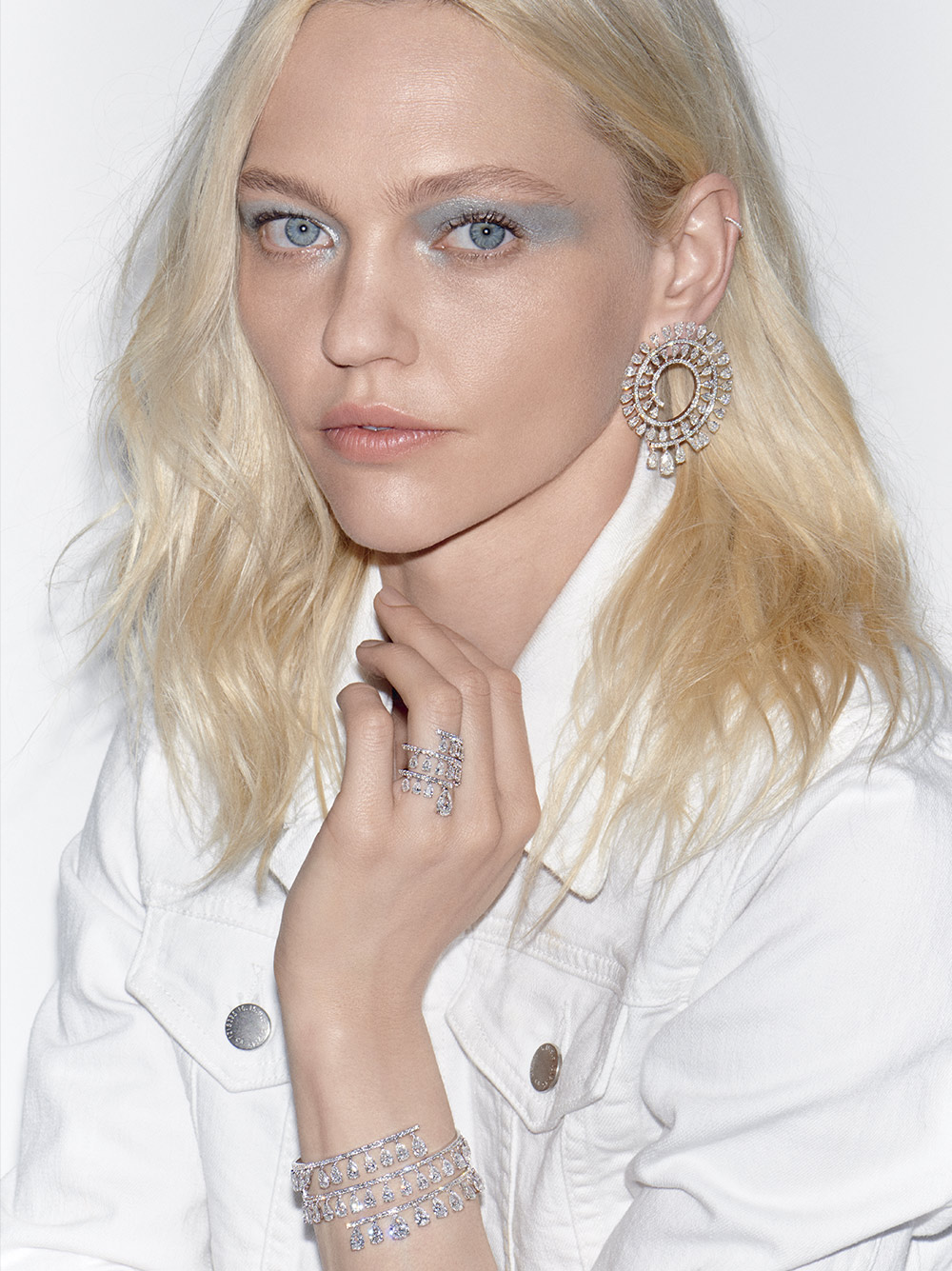 SNOW QUEEN HIGH JEWELRY COLLECTION
The Messika Luxury Jewelry Maison takes us to the heart of a frozen whirlpool with 6 diamond High Jewelry sets inspired by the powerful icy world of the Snow Queen. The traditionally round and gourmand pear is adorned with strength and power to pay homage to this heroine of ice.
INSPIRATION
This young girl harnesses her bravery and valour to free her friend from the polar queen's frozen and hypnotic hands. Playing off one another in majestic movements that reflect strong bursts of wind, the pear dons its frosty coat and transforms into not simply a diamond jewelry piece for women, but a High Jewelry work of art.
High
Jewelry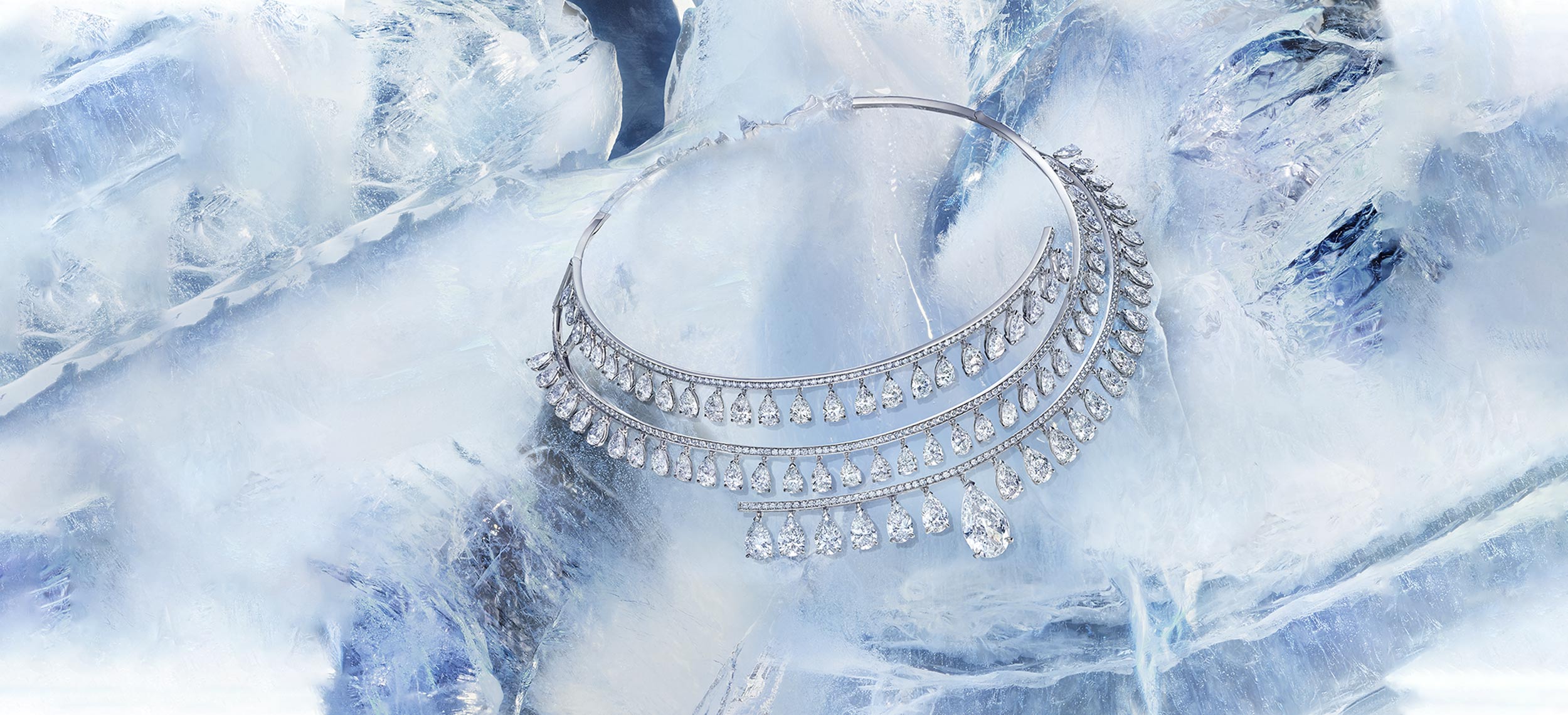 High
Jewelry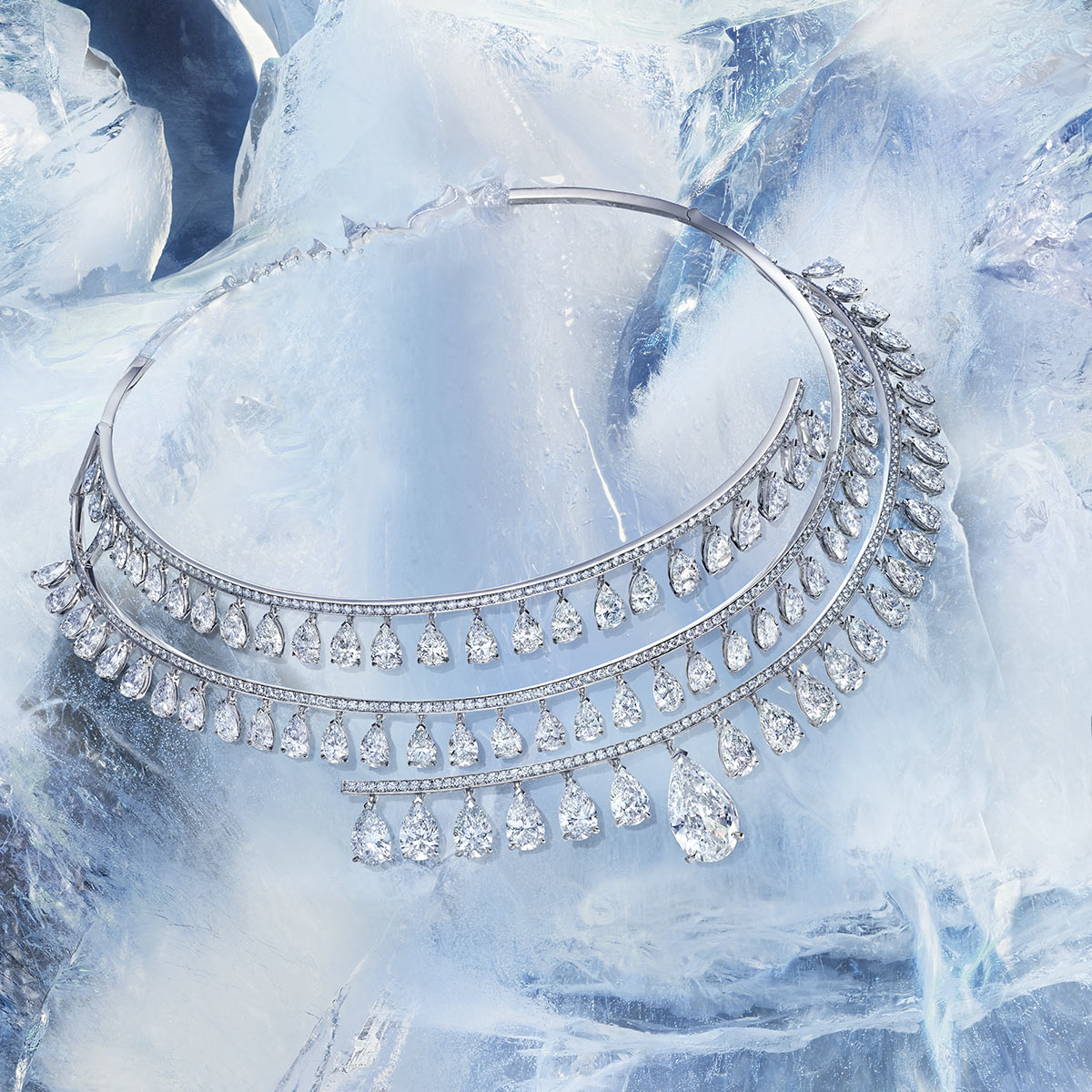 High
Jewelry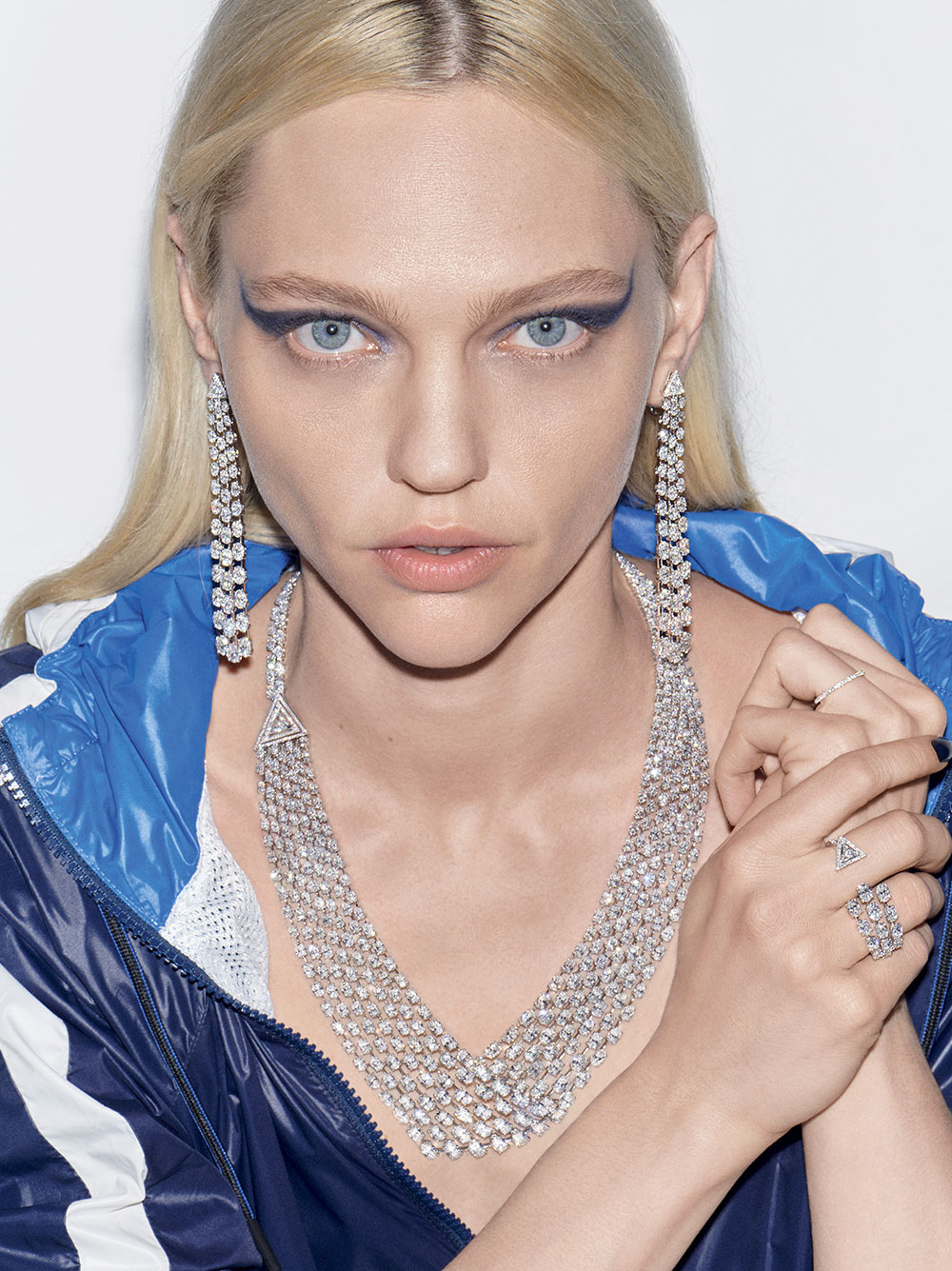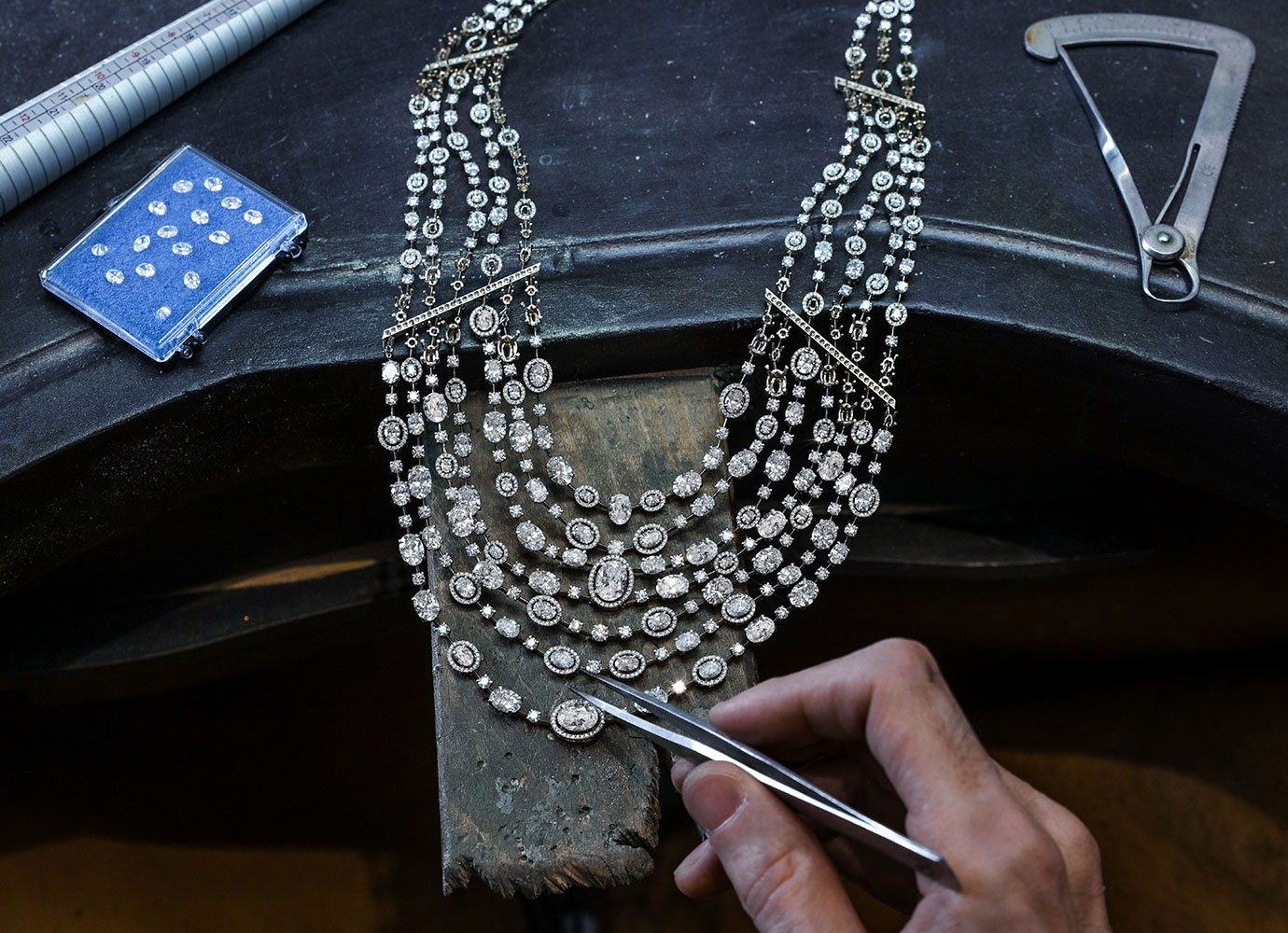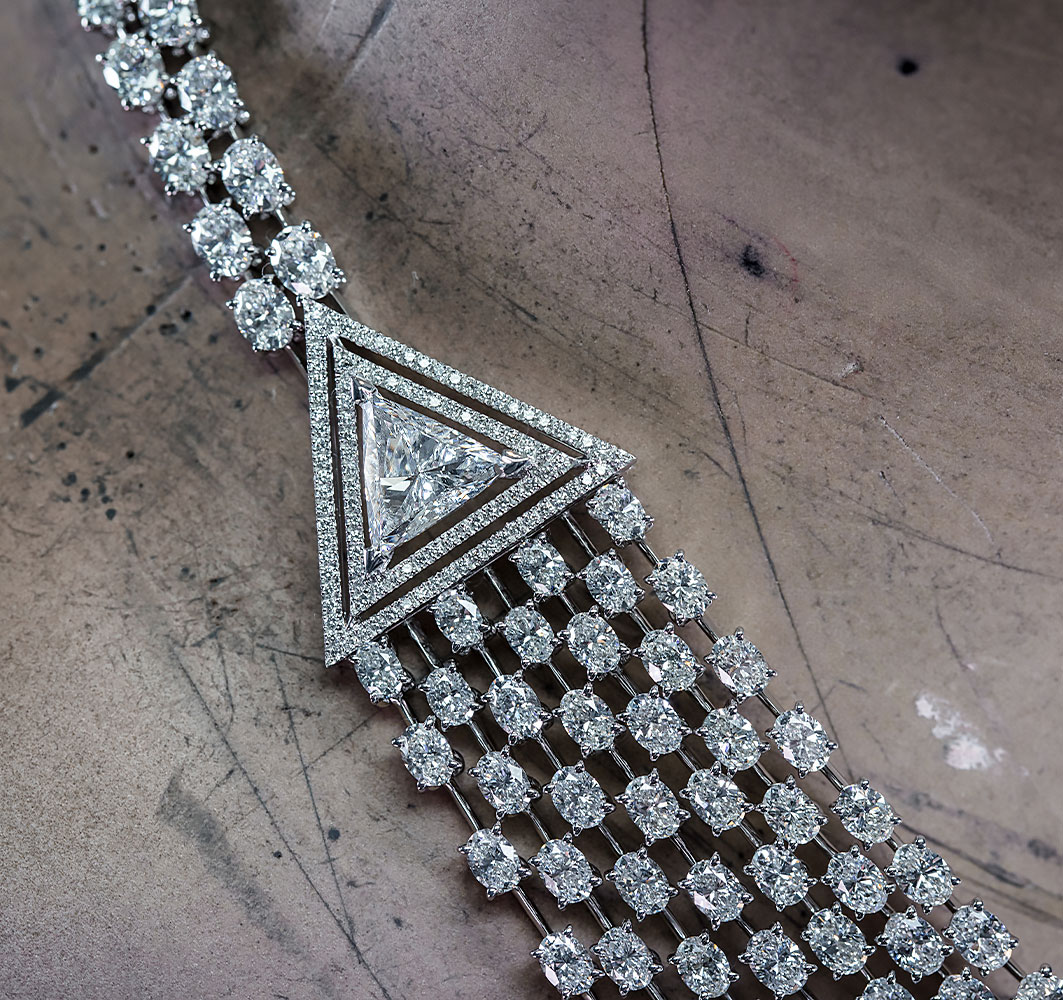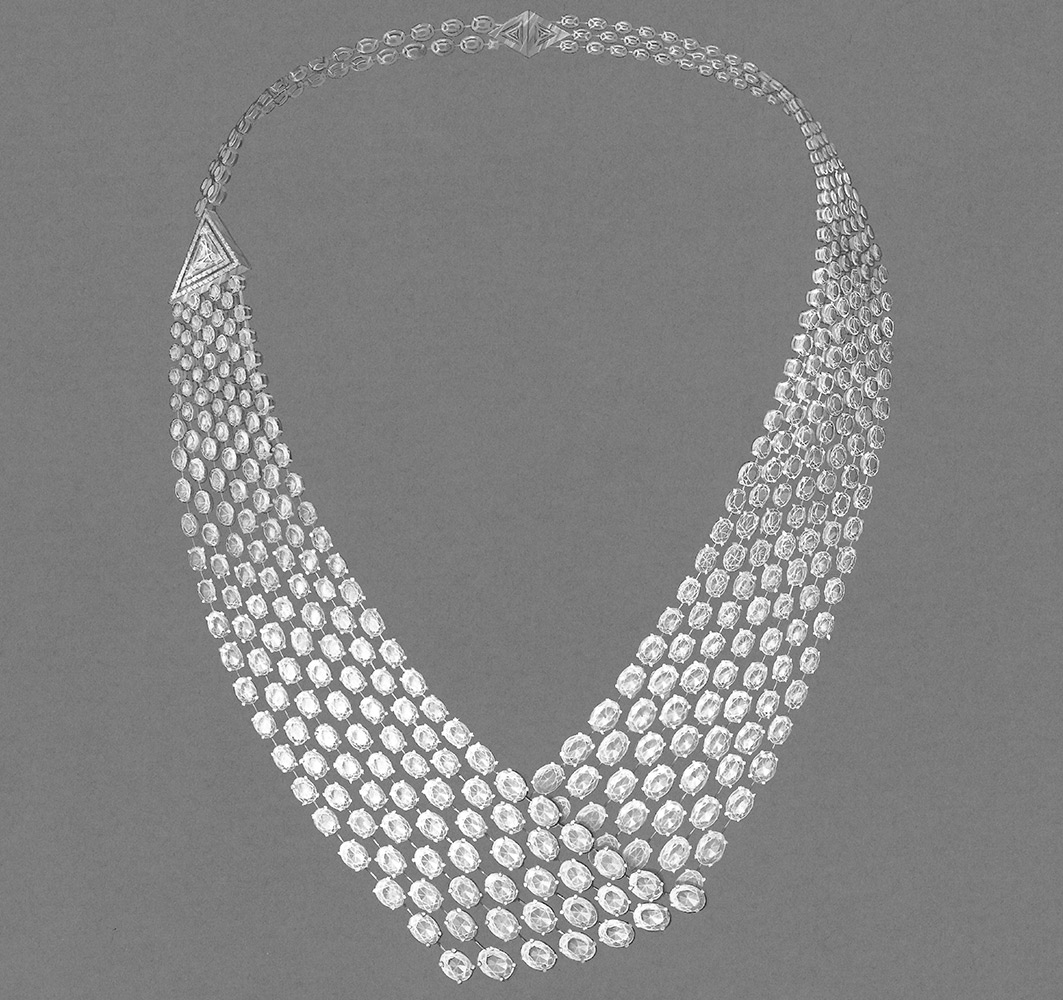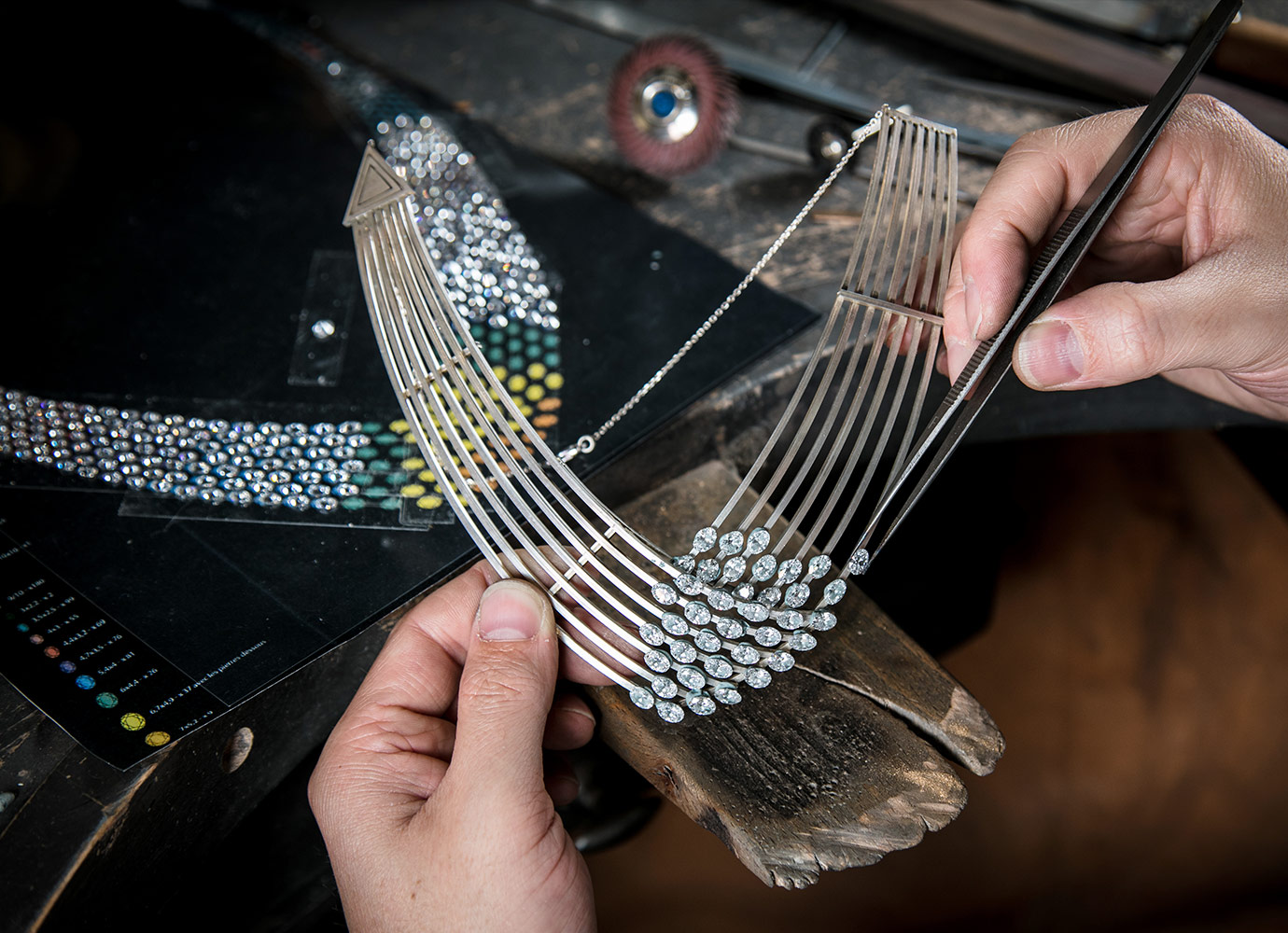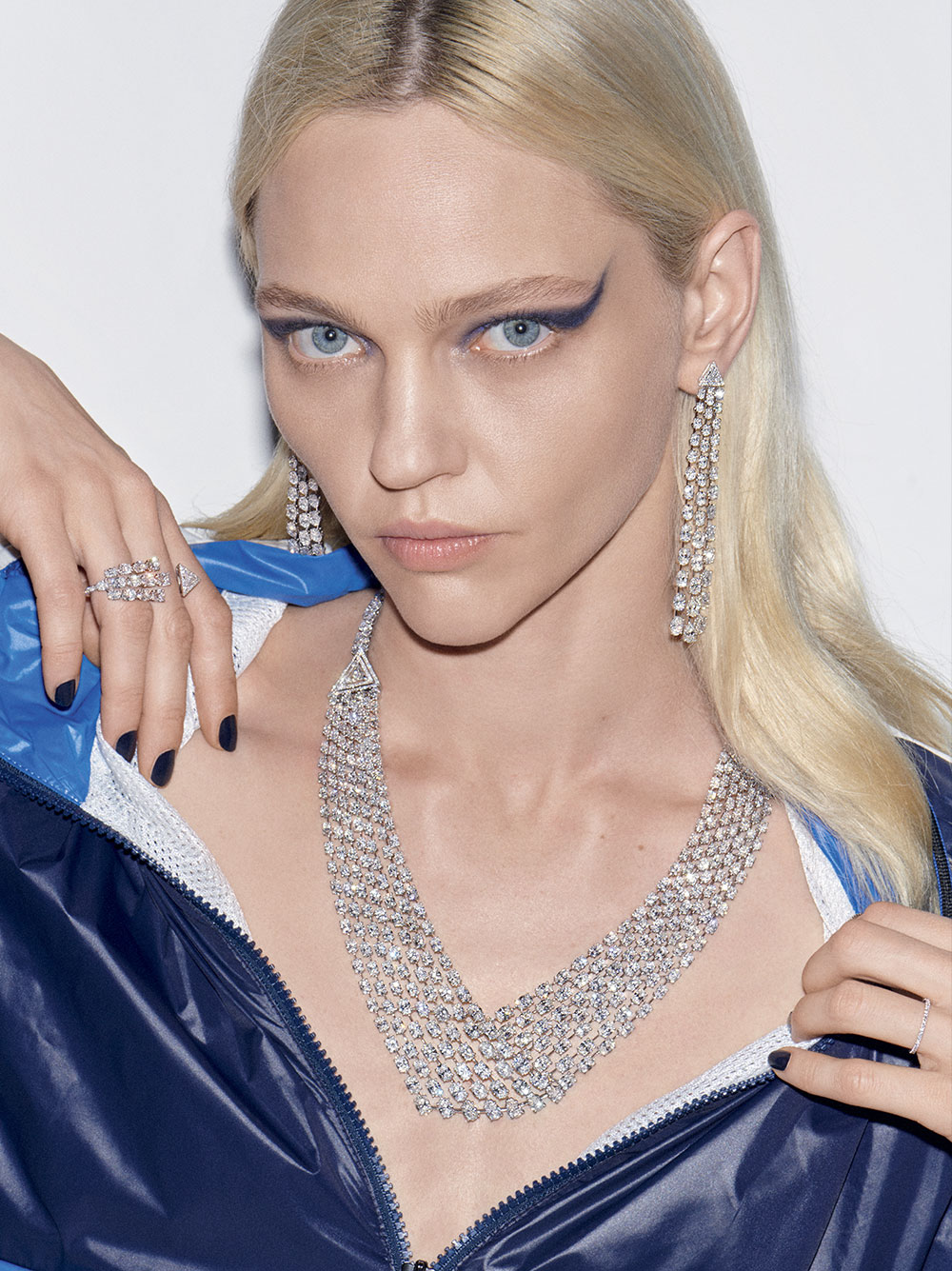 ARABIAN NIGHTS HIGH JEWELRY COLLECTION
Valérie Messika promises us a journey to the heart of the Arabian Nights with six diamond High Jewelry sets in oriental designs. By playing with a combination of different sized stones, she conjures the image of a stunning starry sky.
INSPIRATION
In this imaginary world where light reigns supreme, the glittering diamond illuminates the radiant skin of its heroines. With diamond sautoir necklaces, diamond chokers, ear cuffs and various other new trends, Valérie Messika draws inspiration from the mischievous Scheherazade, the fictional storyteller of yesteryear, creating diamond pieces for women that are both playful and desirable.
High
Jewelry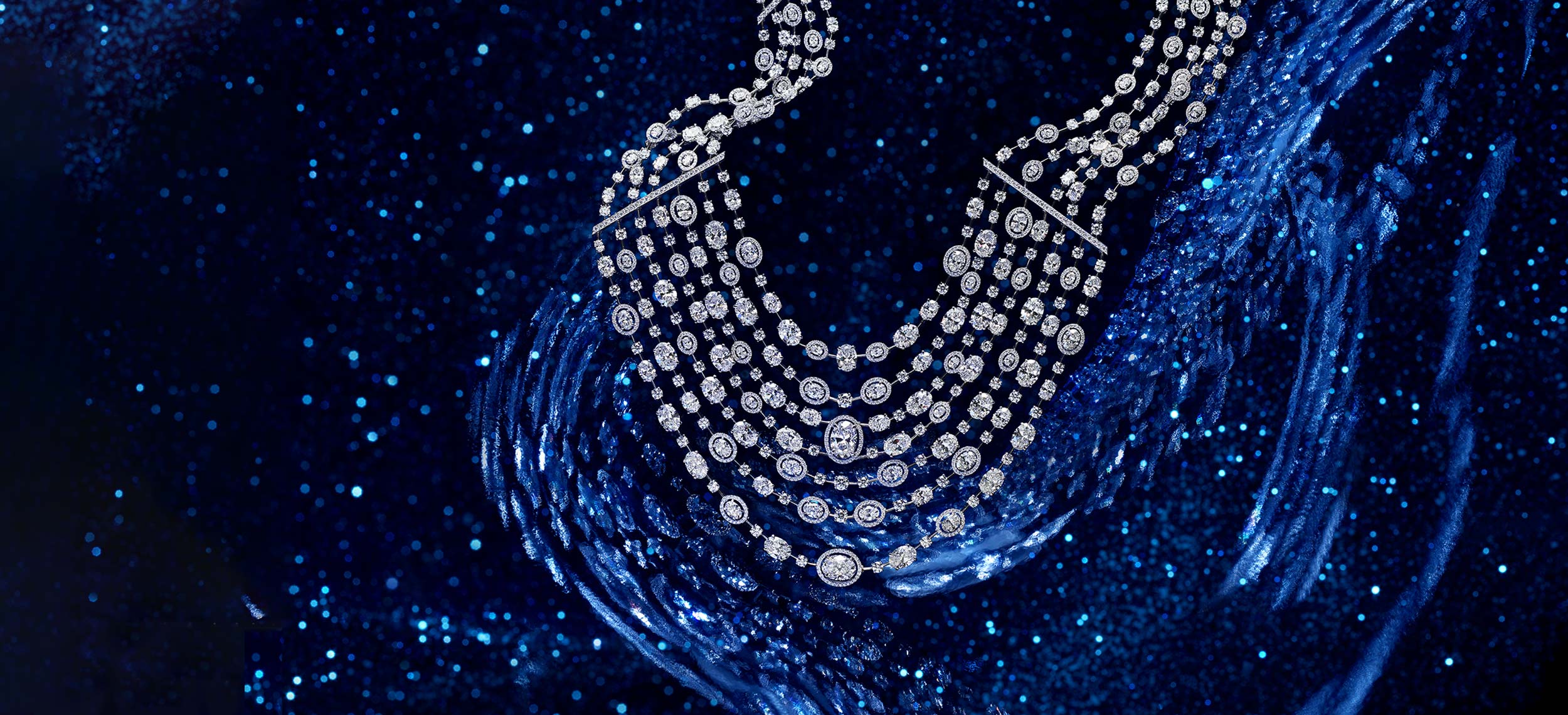 High
Jewelry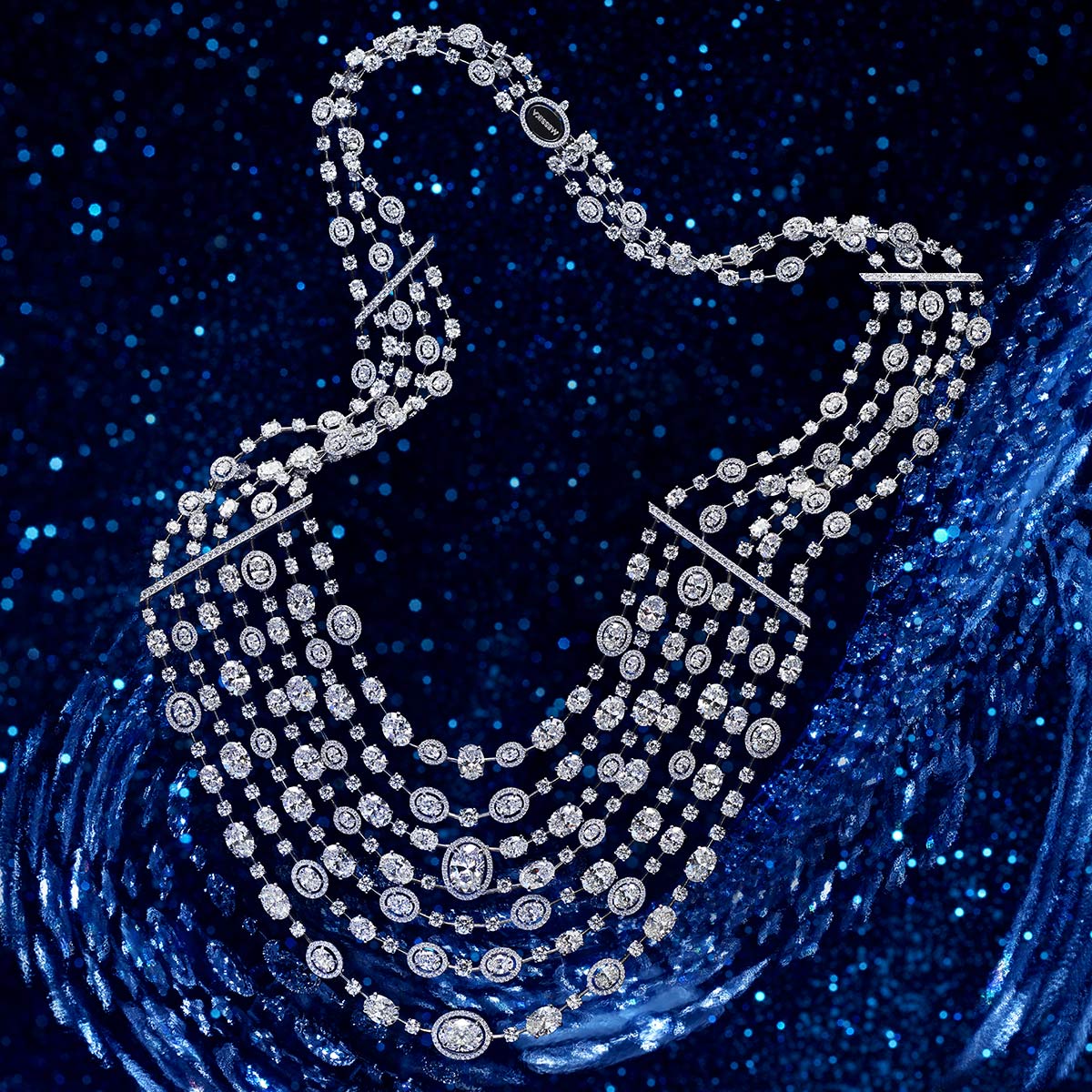 High
Jewelry