The iconic moving diamond reveals its full character in the Lucky Move collection, inspired by talisman medallions.
THE ICONIC MOTIF REVISITED
Lucky Move takes up the codes of the motif that has made the House so successful – the Move. Three moving diamonds enhance each of the pieces in the collection, inviting you to move and seize your chance. The ideal creation for those looking for a singular yet timeless piece of diamond jewelry. Another plus? The necklaces are reversible, with a different detail on each side: either colour, thanks to an ornamental stone, or a gold face, or diamond pavé on the most radiant versions.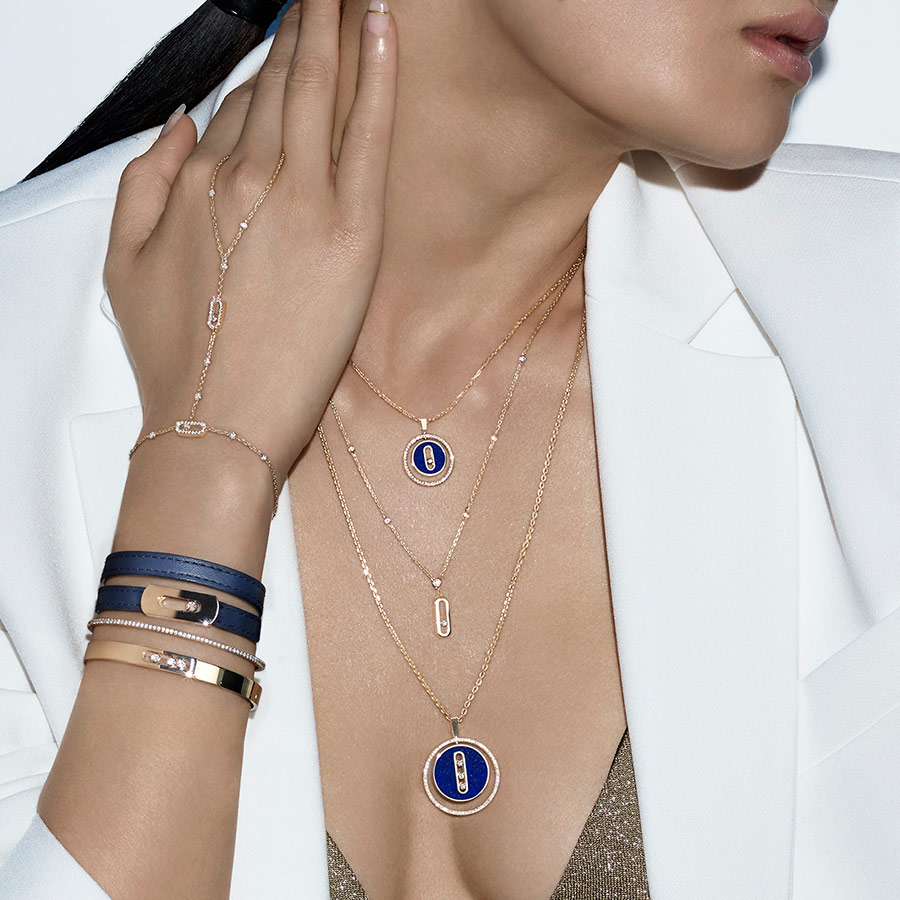 LUCKY MOVE COLOR
For the more daring, the Lucky Move Color range is sure to delight! Various colours of ornamental stones give each piece an even stronger symbolism. In fact, the ornamental stones featured here in solid colours all have a specificity, which Valérie Messika has matched to a personality trait or value: authenticity, boldness, passion or freedom! Never before has jewelry so closely reflected a state of mind. Be yourself!
YOUR TURN TO PLAY
The pieces in the Lucky Move diamond jewelry collection are perfect for stacking. Messika is a great fan of stacking – the art of wearing several pieces of diamond jewelry together. Wear several Lucky Move Color bracelets, for example, and play with contrasts for a sophisticated, chic look. So, you can create a look that's as unique as you want it to be, with different model sizes, colours of gold, colours of ornamental stones, and so on.