The Messika Maison's flagship diamond jewelry collection offers a new approach to jewelry accessorising. Succumb to the creative aesthetic of the My Twin creations; modern, elegant and luxurious jewelry that catches the light with every movement.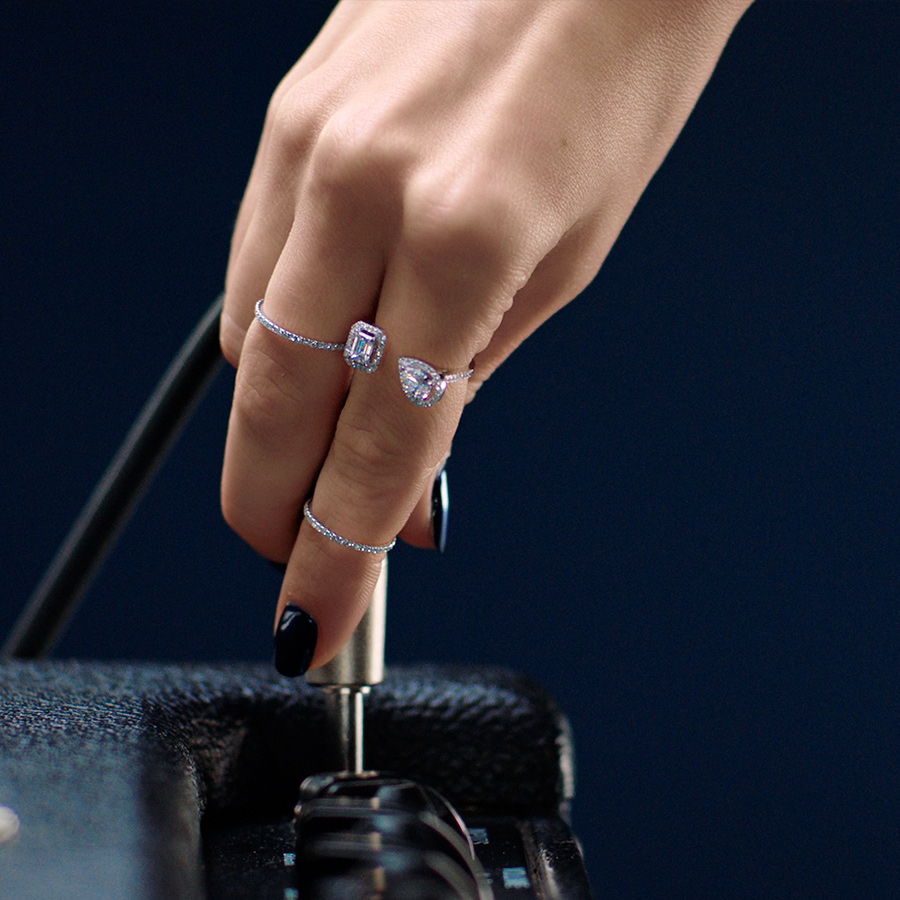 AIRY JEWELRY
The Messika Maison's flagship collection, the My Twin jewelry collection plays on the unexpected combination of different cuts of diamonds. Precious jewelry pieces, where the diamond, as if levitating, seals the intense marriage between the sensual and delicate subtle pear cut and the statuesque and stylised emerald. In its duo version, My Twin reinterprets the classic Toi & Moi in a structured setting where emerald and pear cuts complement each other. In its trio version, the designer combines three different diamond cuts and pays tribute to her lucky number. Every woman can find her own extremely fashionable style with the My Twin diamond jewelry range. Wear alone for an understated look, or style various pieces together for a more daring, edgy look!
EXPERTISE AND SENSUALITY
Messika is the product of a history revolving around one passion: the diamond. Valérie Messika, daughter of the famous diamond merchant André Messika, has been immersed in this universe since childhood. This complete immersion has allowed her to create exceptional diamond jewelry with a unique vision of luxury jewelry and High Jewelry. Through the My Twin collection, Valérie Messika combines jewelry-making craftsmanship and diamond expertise. Rings, bracelets, necklaces or earrings: each piece of jewelry is created from excellent stones cut by our master jewelers to reveal the brilliance of the diamond. A true celebration of femininity, My Twin honours diamonds in all their forms and is a day-to-day staple for women. Promising a bold look, items from our luxury jewelry range make perfect gifts (or treats for yourself)! Timeless, they are elegantly styled for singular wear and a unique look.